New 3D Printer To Benefit Russia's Nuclear Industry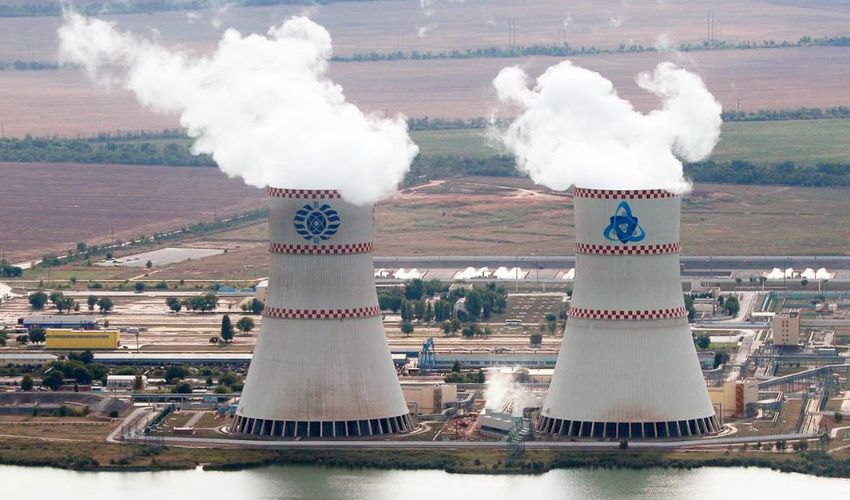 In Russia, a groundbreaking 3D printer has been introduced, promising to revolutionize the country's nuclear industry with additive manufacturing. Rosatom – Additive Technologies (RusAT), a subsidiary of Russian nuclear fuel manufacturer TVEL and part of the state nuclear corporation Rosatom, unveiled the largest 3D printer of its kind in the country. With the capability to print large-sized parts for nuclear reactors, this innovative technology is expected to significantly reduce costs and manufacturing time.
The 3D printer, developed in collaboration with the Institute of Laser and Welding at St Petersburg Marine Technical University, boasts impressive features. It has a load capacity of eight tonnes and is equipped with two industrial six-axis robots. This cutting-edge machine can manufacture products with a diameter of up to 2.2 meters and a height of 1 meter. Using lasers and powder in the direct metal deposition (DMD) system, the printer employs a layer-by-layer formation process, offering flexibility to produce composite products from various metal powders with different properties.
While the printer can be applied across various industries, its initial success lies in its ability to manufacture a 1-meter-high fragment of the baffle for the internal device of a nuclear power reactor. Olga Ospennikova, director of the Association for the Development of Additive Technologies, recognizes the profound impact of additive technologies, stating "Additive technologies are one of the drivers that determine the shape of a new generation of production … this is a breakthrough technology that opens up the possibility for a wide application of additive technologies in the nuclear industry, in particular, it will allow printing large-sized parts of nuclear reactors."
Ilya Kavelashvili, director general of RusAT, emphasizes the significance of powerful installations in fully integrating additive technologies into heavy engineering. He envisions a future where the weight of products printed on 3D printers is measured not in kilograms but in tonnes. Such a transition would not only save a substantial amount of materials but also increase production productivity and enhance product quality. Rosatom is committed to a large-scale additive technology program, which marks the beginning of extensive 3D printing usage in Russian mechanical engineering.
The installation enables multiple growing tools to operate simultaneously without interfering with each other's temperature fields, a significant achievement. The positive outcomes derived from their collaboration demonstrate the successful application of additive technologies in heavy engineering. Rosatom currently operates three additive technology centers in Moscow, Novouralsk, and Nizhny Novgorod. The new 3D printer was presented at the prestigious Metalworking 2023 conference in Moscow, drawing attention and excitement from industry experts and enthusiasts alike.
This 3D printer has the potential to reshape the nuclear industry by enabling the production of large-scale components for nuclear reactors. With reduced costs, shorter manufacturing times, and enhanced product quality, the implementation of additive technologies in heavy engineering opens up a world of possibilities for Russian mechanical engineering and the wider nuclear sector. The introduction of this innovative technology marks a significant milestone in the advancement of 3D printing on a large scale.
What do you think of the Rosatom 3D Printer? Let us know in a comment below or on our LinkedIn, Facebook, and Twitter pages! Don't forget to sign up for our free weekly Newsletter here, the latest 3D printing news straight to your inbox! You can also find all our videos on our YouTube channel.
*Cover photo credits: Erik Romanenko