A new 3D printer aboard the International Space Station?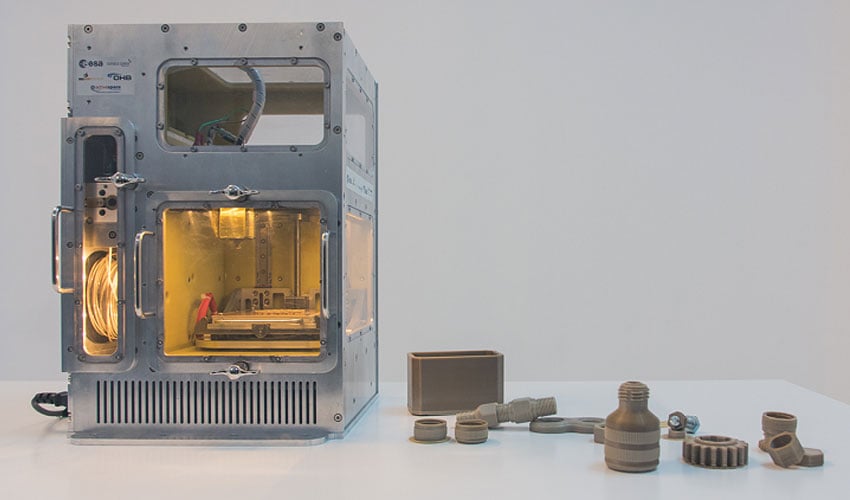 The European Space Agency (ESA) is currently testing a 3D printer capable of operating in zero gravity, designed by various international partners; it will be designed to print technical polymers with high mechanical and thermal properties. Although it is still at the prototype stage, the printer may well allow astronauts to design all kinds of parts directly in space.
3D printing has been of interest to both the European Space Agency and the International Space Station for some time now, with the ISS having already worked with Made in Space to create the first 3D printer capable of operating in zero gravity. After winning a public tender launched by the ESA, the consortium of companies – consisting of the Portuguese manufacturer BEECREATIVE, Germany's SONACA Space and OHB-Sytem, as well as Active Space Technologies – launched the MELT project. The goal was to develop and fully test a 3D printer that could work onboard the ISS. An initiative that should not fail to make the cut in our next ranking of 3D printing applications in space!
A 3D printer for astronauts
By bringing together the expertise of the four project stakeholders, they were able to deliver their prototype to the ESA for a testing phase after two years of research. The printer will be compatible with industrial polymers and could become a new manufacturing tool for astronauts. Little information is available about the technology used, but it seems to be very similar to fused disposition modeling.
The Portuguese manufacturer BEEVERYCREATIVE says it wants to build on this project to develop a new industrial 3D printer for rapid prototyping, which could rely on much more technical materials than conventional plastics, such as PEEK and ULTEM 3D printers. The Portuguese startup is targeting the automotive, electronics and footwear sectors, which use a variety of materials and require flexibility in product design. The manufacturer's ambition is to drastically reduce production lead times for future customers while increasing the quality of their finished products. A major goal to accomplish for a 3D startup that we will not miss to follow in the months to come!
In the meantime, you can find more information on their official website.
What do you think of this new 3D printer? Let us know in a comment below or on our Facebook and Twitter pages! Don't forget to sign up for our free weekly Newsletter, with all the latest news in 3D printing delivered straight to your inbox!