What is the outlook for 3D printer sales in 2020?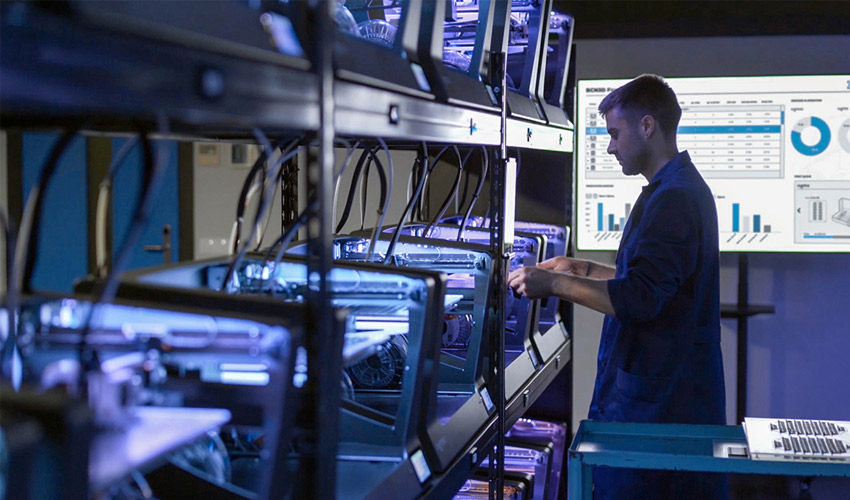 The research firm CONTEXT recently published a report on 3D printer sales in 2020. Given the current health crisis, these have already decreased compared to last year, even though the last quarter of 2019 was not very conclusive. In recent months, if you've followed the latest additive manufacturing news, you will have noticed that many machine manufacturers and distributors have focused on producing solutions to combat COVID-19, joining forces to provide a rapid and effective response. In fact, according to CONTEXT, 3D printer shipments will drop by 4% in 2020, even with the potential recovery in the second half of the year.
The drop in 3D printer sales is not solely attributable to COVID-19 however: the study clearly shows that the end of 2019 already showed a decline in all segments. Indeed, the firm classifies 3D printers according to 4 categories: industrial (+$100K), design (between $20K and $100K), professional (between $2.5K and $20K) and finally personal (less than $2.5K, excluding 3D printer kits). Chris Connery, Vice President of Global Analysis at CONTEXT, explains: "While COVID-19 had not yet had an impact, global shipments of 3D printers were already unusually low in the fourth quarter of 2019. For many manufacturers – particularly those focusing on industrial or design printers – this slowdown was associated with a weak automotive market, a generally fragile manufacturing sector and sluggish Asian and European economies".
2019 marked by a drop in 3D printer sales
If we look at the results given by the firm, in 2019, we see that personal 3D printer shipments decreased by 11% in the fourth quarter of 2019, in favor of kits, and by 6% for design. A very small increase of 1% was noted for industrial solutions, while professional solutions increased by 16%. The report clearly shows that sales of DIY 3D printer kits have increased: the number of kits shipped in 2019 was almost twice as high as the number of Plug&Play printers, which could be explained by their affordable prices, ranging from $200 to $500. The leader in this market is Creality, while manufacturers such as XYZPrinting, Prusa Research, Monoprice, Anycubic and Flashforge compete for market share in the personal segment.
Finally, on the industry and design side, representing more than 78% of all 3D printer sales revenue, the trend is also plunging despite an increase in sales of metal solutions: new processes inspired by MIM would have contributed to this 4% increase. This would have enabled Desktop Metal and Markforged to capture a large share of the market and to become among the leaders in the sector.
Forecasts for 2020
The health crisis we are currently experiencing is shaking up all economies and ways of working: the players in additive manufacturing quickly understood this by making machines and materials available to respond to the emergency. Chris Connery adds: "By concentrating efforts on the production of essential medical supplies, we have moved away from the production and sale of printers. This refocus – the supply and demand constraints expected in the coming weeks and low shipments in the fourth quarter of 2019 – appears to make 2020 a difficult year for 3D printer shipments." These news are not that surprising after all. The good news is above all that additive manufacturing is providing concrete help during this difficult period, and that the declines in 2020 are not expected to be so great compared to 2019. You can find more information on the study HERE.
What do you think of these study results from CONTEXT?  Let us know in a comment below or on our Facebook and Twitter pages! Sign up for our free weekly Newsletter to receive all the latest 3D printing news straight to your inbox!