TOP 10 3D Printed Valentine's Day Gifts
Published on February 14, 2018 by
Jamie D.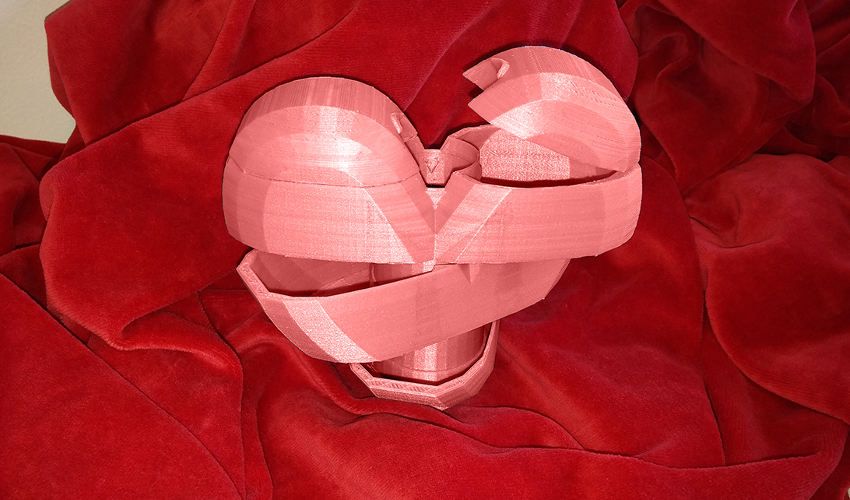 It's that day of the year again, February 14th – Valentine's Day. The day of love and romance has come, but don't panic – it's not too late to give your partner an amazing gift. If you own a 3D printer, you can print the following items out and give them to your lover! Therefore, we created our list of the best 3D printable Valentine's Day gifts for that special day.
1. 3D Printed Lingerie
What's more appropriate for Valentine's Day? This Mesh Lingerie collection features 3D printed lingerie, designed by Lidewij van Twillert. This Dutch designer wanted to create a unique yet comfortable style which could be customised to each wearer. Each model is designed via a 3D scan of each woman's measurements. The parts are then 3D printed with an Ultimaker 2 and then fixed onto the garment.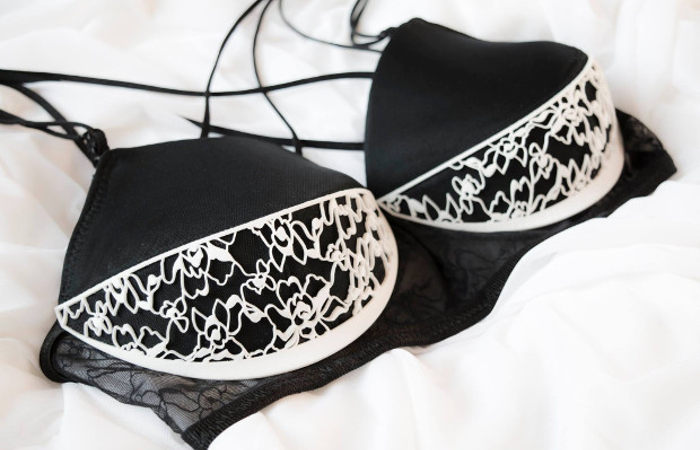 2. Jewelry based on your voice
Bza Biz are a company offering a unique concept, 3D printed jewelry via voice recording. The pieces are made with a metal 3D printer or with laser cutting of wood or an acrylic fabric. A number of options are offered, including a bracelet, necklace, or key ring. The piece is then 3D printed based on the sounds of the voice recording, giving it a physical representation. This means your words are eternal – it is not just diamonds that are forever!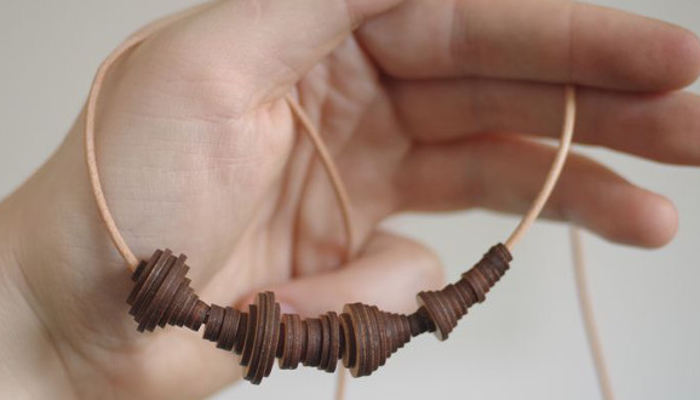 3. 3D Figurines from Portraits
Effigy is a company which offers 3D portraits based on a cherished photo you may have taken over the years. You just need to go to the company's studio, choose your figurine's size, and Effigy will take care of the 3D scanning, modeling, and any retouching and printing of the model. The figurine is then ready in 3-4 days and offers a physical memory of an important time, such as getting married.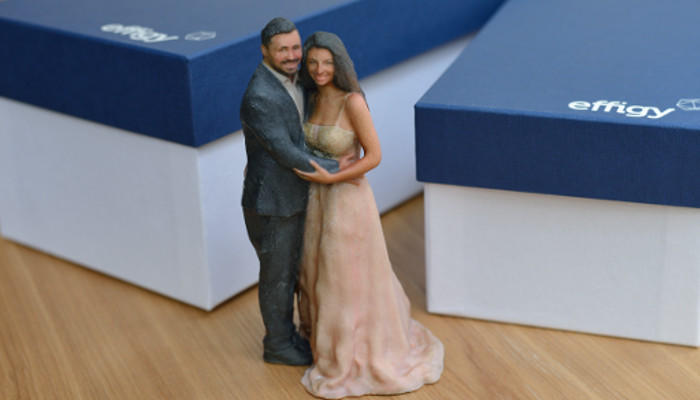 4. 3D Printed Bow Tie
Standard ties are outdated, opt instead for a 3D printed bow tie! This accessory gives men a touch of originality whilst being distinguishable from a crowd. The 3D model was designed by the Good Boy and can be downloaded via Thingiverse here. If you aren't a fan of black, don't despair – the bow tie is also available in red, blue, or white.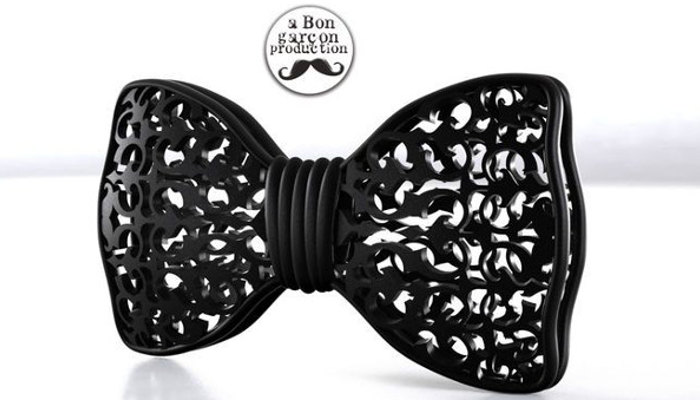 5. Custom Cookie Molds
Because a selfie is simply not enough these days, you can now make custom cookies based on the shape of your head. Copy Pastry is a Hungarian company that creates custom 3D printed cookie molds from a photo or drawing. You can have these molds made from your face, a portrait with your significant other, or even your pet. Prices range from €40-80 depending on the size of the mold, and all the molds are created using fused deposition modeling technologies.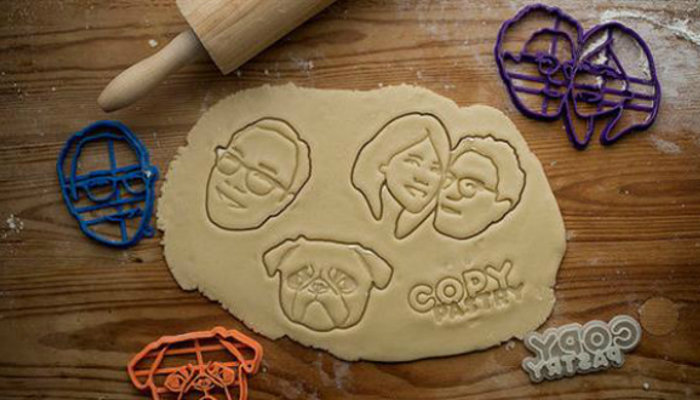 6. Romantic Emoji Chocolates
Chocolates are a safe bet of a gift, everyone knows that. It's even better however if you can offer a personalised chocolate to the person you're gifting them too. French company Babines has created chocolates using 3D printing from their unique molds, creating emojis displaying a range of emotions. These chocolates cost €5 for a set, bargain right?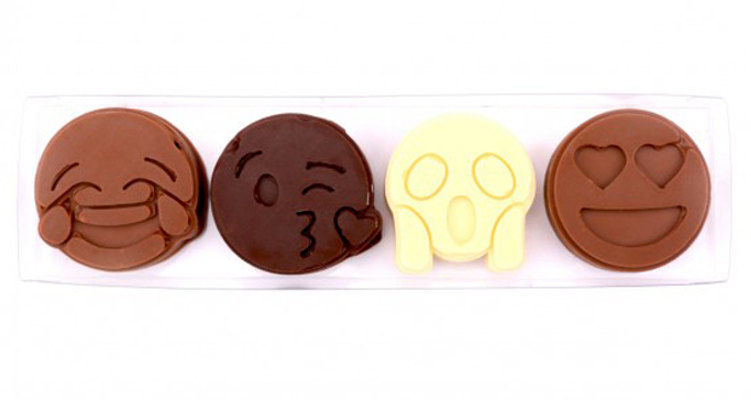 7. 3D Printed Photo Frame
Framed photos are a fantastic way to remember a priceless moment in time. Why not add a unique touch to your photos with a 3D printed photo frame? 3D printing giant and originator 3D Systems has released a variety of free download photo frame files ranging from vintage to post-modern styles. You can choose the color and size, and then print and store your photos inside!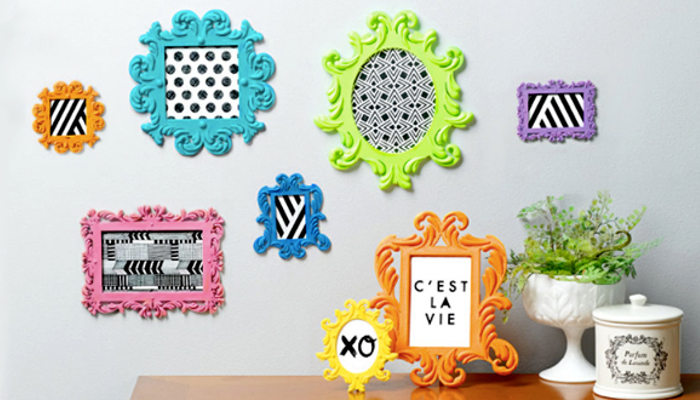 8. Diana Law Jewelry
Jewelry and Valentine's Day have always gone hand-in-hand. When 3D printed however, this becomes an extraordinary gift! Diana Law is an artist who's 3D printed jewelry is created from flexible plastics and stainless steel. These stunning pieces are inspired by everyday life, with the precision and complexity of each piece making it an ideal gift for your significant other.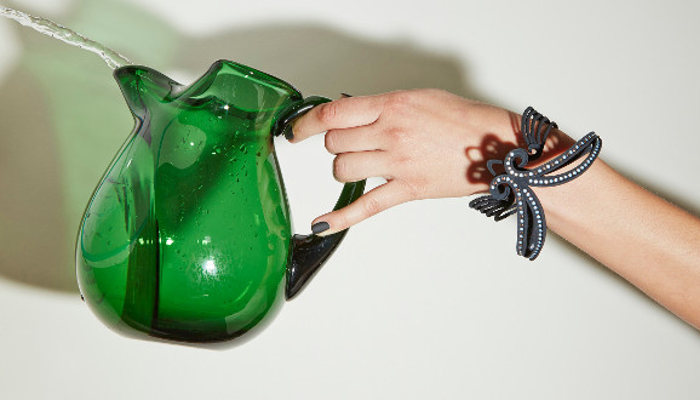 9. Lovers Kissing Model
This model might at least make you laugh, showing a couple kissing. Though the opposite of a traditional gift, perhaps this quirky model will suit some people. This plastic model is printed using PLA filament and moves when you turn the crank. You can download the model via Thingiverse with the printing instructions included.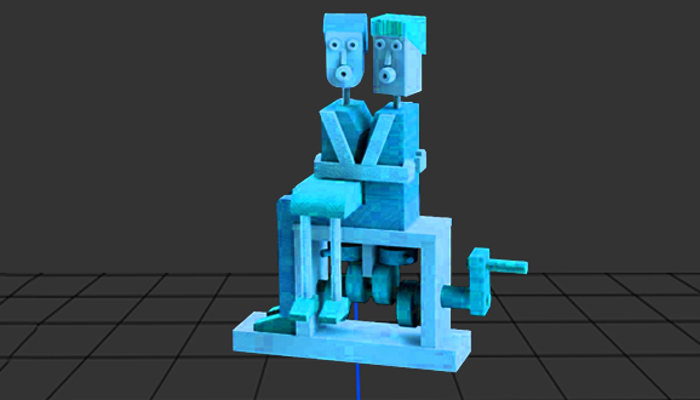 10. Customize your toast
For some, toast is a morning ritual that they can't do without. With this 3D printed toast stamp, you can prepare a romantic breakfast for your significant other. You can choose the message and add any symbols such as hearts or "I love you" messages. To get your own, you just need to create a template and print it here.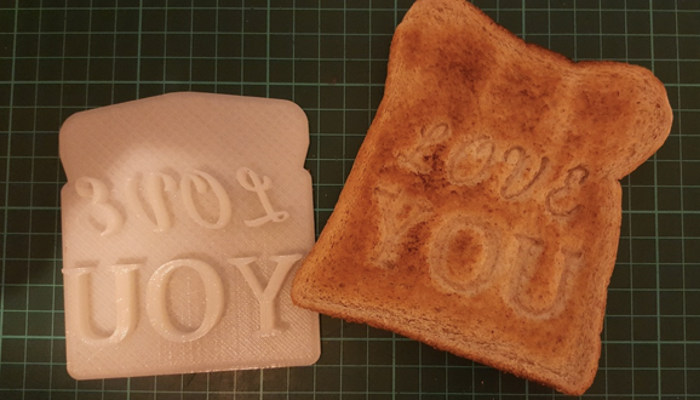 What do you think of these 3D printed Valentine's gifts? Let us know in a comment below or on our Facebook and Twitter pages! Sign up for our free weekly Newsletter, all the latest news in 3D printing straight to your inbox!