U.S. Navy uses 3D printing to create submarine hull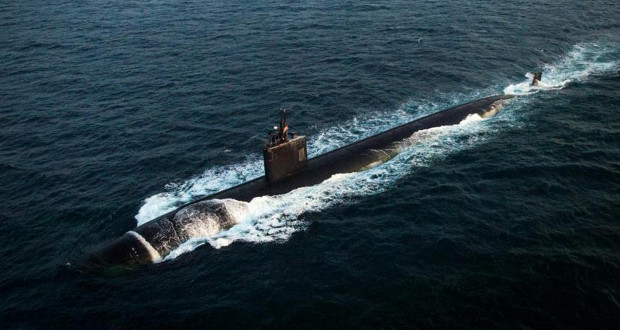 3D printing is making its way around industries, taking over medicine, aerospace and even the front lines. But now, in its latest endeavor, it is heading under the sea in ways we haven't seen before. One thing's for sure, this latest development is sure to make a splash in the 3D printing industry.
Oak Ridge National Laboratory (ORNL) has recently partnered with the U.S. Navy's Disruptive Technology Lab to help facilitate their latest application of 3D printing, creating a submarine hull, a first in military history. Designed after the SEAL Delivery Vehicle (SDV), which are typically used to transport the SEALs and their equipment to special operations missions, this technology is set to help create custom equipment that will be designed to the specific needs of each mission.
To create their 30-foot concept hull with 6 carbon fiber composite material sections, the team turned to Big Area Additive Manufacturing (BAAM), a technology that has been used to print the world's first 3D printed car and even the Shelby Cobra by ORNL. With only four short weeks to print, the team quickly jumped into this technology, beginning the printing process in only the second week.
When creating a typical SDV, costs can range anywhere from $600,000 to $800,000, with production time lasting from between 3 to 5 months. Thanks to the BAAM technology, the team was able to reduce the hull production costs by 90% and even transformed the manufacturing time from months to days.
With the completion of the concept hull, the next step will be to create a watertight version that will be tested in the wave pool at Carderock, a testing facility that can reenact conditions that ships and submarines could encounter in the open ocean. If all goes well, fleet-capable prototypes could be introduced as early as 2019.
What do you think of this latest military endeavor with 3D printing? Let us know in a comment below or on Facebook and Twitter pages! Don't forget to sign up for our free weekly Newsletter, with all the latest news in 3D printing delivered straight to your inbox!