Future Fusion PEAK3D are fully 3D printed sneakers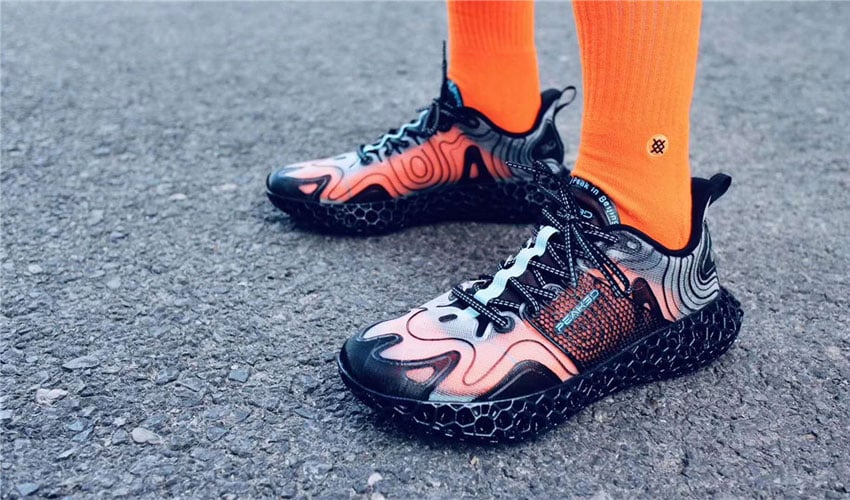 The Chinese sportswear brand Peak Sports recently made a hit in the shoe market. The company introduced its new pair of sneakers, designed and manufactured thanks to 3D printing technologies. They are called the Future Fusion PEAK3D and 600 pairs were briefly available on the company's online shop for approximately $190 – the sneakers sold out in seconds. These trainers are particularly innovative as they include a 3D printed sole, but contrary to other sneakers, the top part of the shoe was also 3D printed using FDM technology.
When we talk about 3D printing and shoes, we often find products that are partially designed using 3D technologies – it is the midsole that is often 3D printed. There are many examples; some manufacturers are even venturing into mass production of personalised shoes such as Carbon and Adidas or, more recently, New Balance and Formlabs. The Chinese company Peak Sports had also entered this market with shoes designed specifically for basketball. These trainers were printed from TPU in order to offer more flexibility and lightness for higher performance.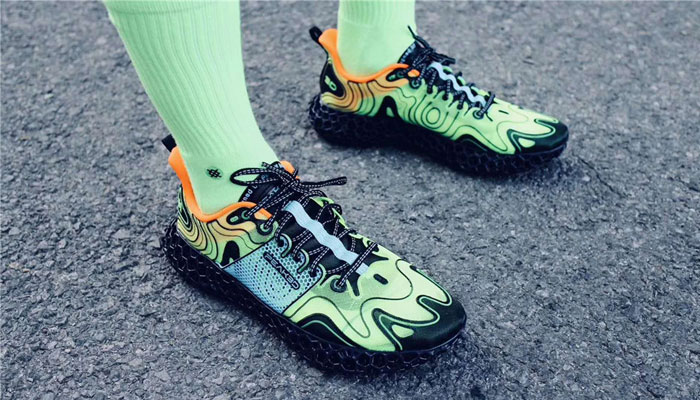 Future Fusion PEAK3D, fully 3D printed sneakers
The company revealed that it used a SLS machine to create a hollow structure for the sole. In the end less material was needed, which reduced the weight of the sole. According to Peak Sports, the shoe weighs only 250 grams (0.55 lb). This design should also provide better shock absorption and offer a non-slip property. The top part of the trainer, as mentioned, was printed using plastic filament. In some cases, brands customise shoes by creating 3D patterns directly on the fabric to be cut – this is the case with Voxel8. In this case, however, Peak Sports apparently 3D printed the entire upper part of the shoe directly.
To date, only 600 pairs of Future Fusion PEAK3D have been manufactured; they have been a great success as they have all been sold online in just a few minutes. One may wonder if the Chinese company will produce more models: is filament extrusion technology fast enough to meet such needs? Will it replace traditional production processes? We will have to wait and see how 3D printing technologies impact the shoe market. You can find more information HERE.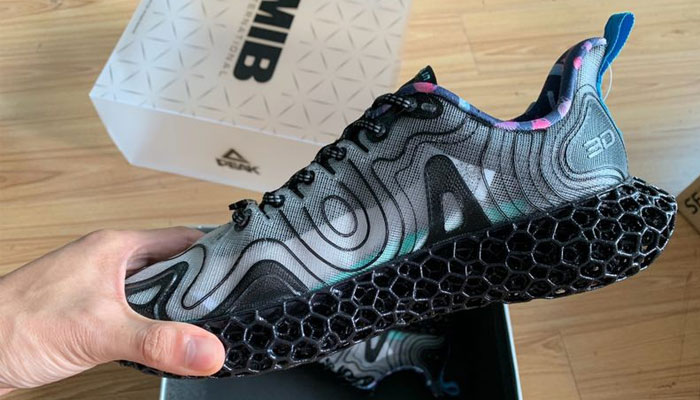 What do you think of these fully 3D printed sneakers? Let us know what you think in a comment below or on our Facebook and Twitter pages! Don't forget to sign up for our free weekly Newsletter, with all the latest news in 3D printing delivered straight to your inbox!