A 3D printed pulley can improve the performance of cyclists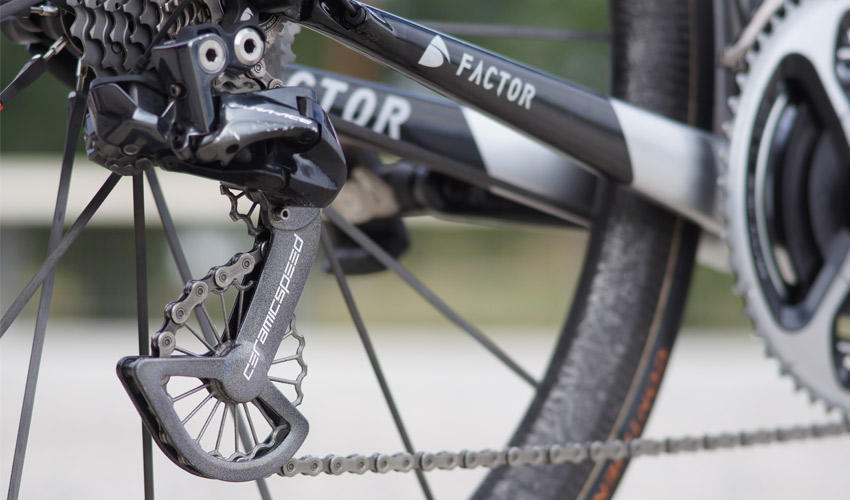 The Danish company CeramicSpeed and the Danish Institute of Technology (DTI) have worked together to produce a 3D printed titanium pulley for professional cyclists. The pulley is placed on the external gears of the gear shift and therefore subject to wear. The device has been tested by several riders of the 2019 Tour de France and is said to be the lightest ever manufactured in the world. The 3D printed pulley has a complex design, impossible to achieve using conventional manufacturing methods, and shows a higher resistance than those traditionally manufactured, which can be particularly interesting for long distance races.
This is certainly not the first time we have associated cycling with additive manufacturing: many initiatives have used 3D technologies to create more comfortable seats, lighter dials, puncture-proof tires, etc. It must also be said that this is a sector in constant search of innovation and what better way to test new concepts than 3D printing? This is one of the reasons why CeramicSpeed decided to use additive manufacturing: the company explains that it can test its ideas more easily, iterations are quick. The R&D manager adds: "3D printing technology has given us a lot of scope to experiment creatively with design while optimizing a product's functions."
CeramicSpeed has opted for Laser Powder Bed Fusion 3D printing , more particularly for the industrial metal solutions of the German SLM Solutions. Using an SLM 500 machine, the teams designed their 3D printed titanium pulley with a diameter of 2 mm and a wall thickness of only 0.4 mm. The final piece weighs 8.4 grams, a weight that can have a significant impact on a cyclist's performance over a long distance. Finally, titanium was preferred because, according to the tests carried out by the Danish company, this metal proved to be more durable and corrosion-resistant than conventional aluminium.
The aim was not only to offer cyclists a more efficient product but also to rethink the supply chain for the two Danish partners. The adoption of additive manufacturing is not always easy at the beginning: the design of the pulley must be adapted to 3D printing, care must be taken to optimize the printing supports, minimize post-processing steps, etc. In the long run,  the objective is to produce this 3D printed pulley in series with good repeatability and reliability. We don't have more information at the moment but we can hope to see more of these pulleys on the bikes of professional riders. In the meantime, you can find more information HERE.
What do you think of this 3D printed pulley? Let us know in a comment below or on our Facebook and Twitter pages if the listing above was useful! Don't forget to sign up for our free weekly Newsletter, with all the latest news in 3D printing delivered straight to your inbox!