3D printed prosthetics to help in a crisis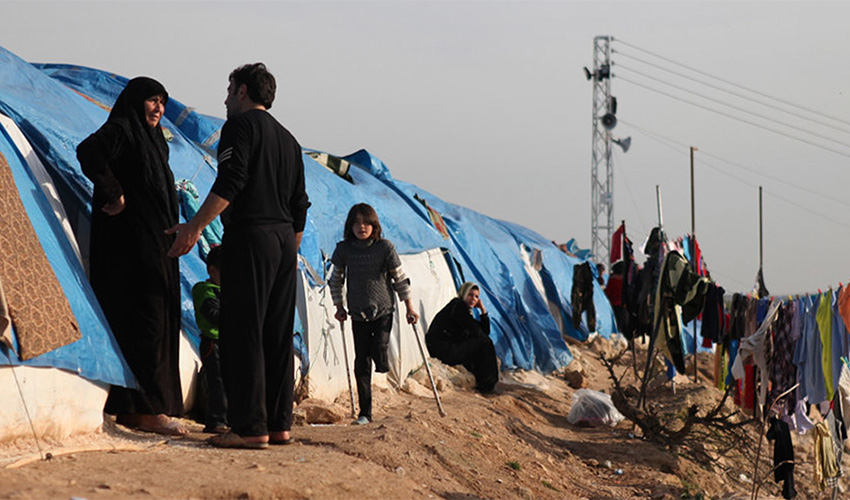 As the Number of Refugees fleeing Syria is still going up and has grown from 60.000 to 272.000 civilians over only days, the need for efficient and affordable tools are in high demand now more than ever.
3D printing keeps transforming manufacturing and also in the field of prosthetics has it proven to be of great help. 100 million people worldwide are in need of orthopaedic equipment and only a limited number (5-15%) in risky areas have access to it. It is difficult in remote or conflict areas to get professionals and equipment to the people in need and 3D printed prosthetics could be one solution to help the problem since it allows significant savings: the production is faster, customisation is limitless and there is no waste material.
We have previously covered prostheses and the general help it can provide for individuals such as Dan Lasko that lost his leg doing a tour in Afghanistan. There are quit a few 3D printing prostheses projects and they cover a wide spectrum of needs and situations. We have previously covered some of them, such as LimbForge, that provides prosthetics to developing countries or conflict areas.
3D printed prosthetics from Humanity & Inclusion
Another is the humanitarian aid association; Handicap International renamed Humanity & Inclusion (HI) earlier this year. HI launched a test project back in 2016 called "3D Prostheses". Besides testing this in Togo and Madagascar it was also tried out in Syria and the result of the pilot study were promising. The main objective was to reduce the equipment costs and create wider accessibility for people around the world living in hazardous or isolated areas.
They started out with involving only 19 individuals in the first phase of the trial. Here they used a small, lightweight 3D scanner to create a digital mold of the amputated limb. This mold is adapted to the needs of the patient through digital modeling software before being printed out through as 3D printed prosthetics. All this to create a cost-efficient custom socket that perfectly fits the shape of the limb.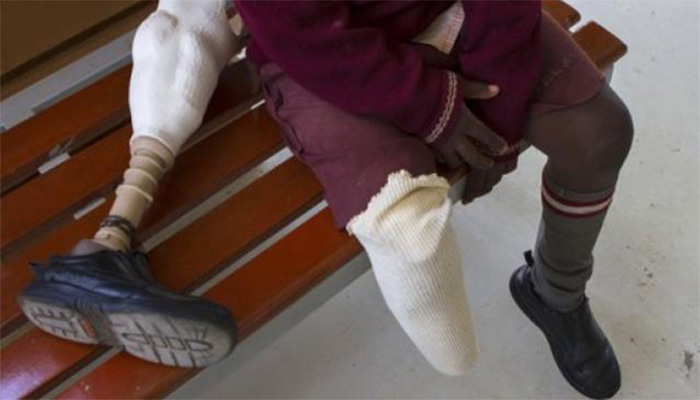 Based on the success and experience gained through the trail the Head of Rehabilitation at Handicap International, Isabelle Urseau has stated: " We will conduct a large-scale study to treat more patients in many parts of the world " Moving into phase two the trials involved more patients in different locations to thoroughly test the methods. By the end of 2017 they had set a goal of equipping more than 200 patients in India and Syria through 3D printing.
The project was further expanded with a new project in West Africa designed specifically to reach disabled children and adults in isolated areas of Togo, Mali and Niger. This was done through four rehabilitation centers and with the actual printing happening in a 3D printing center in Togo.
#Bodycantwait campaign
In March this year the organisation set up a campaign, this with help from a production team and Hérézie agency working pro bono. By briefly equipping a dozen statues missing a member around Paris with artificial prostheses, they worked to create awareness about the urgent need for developing the project and raise funds to support it.
A list of Journalists and photographers were invited to witness the Replica of Venus de Milo outside the metro station of Louvres-Rivoli for a couple of hours to immortalise the moment and later the Monceau Park statues all with added prostheses to spread the word and create viral awareness through the #Bodycantwait campaign.
It is a great initiative and it will help people all around the world including the victims of war. But they are not the only ones helping out through 3D printing.
3D printing at Doctors Without Borders too
Doctors Without Borders has also been working on developing 3D printed solutions with their trial, taking place at the MSF Reconstructive Surgery Hospital at the Al-Mowasah Hospital in Amman, Jordan also working with people injured in the Syrian conflict as well as in Iraq and Yemen. Here they have also they found it a success. Concluding that 3D printed prostheses is working as a simple and speedy solution, remaining cost-effective while still providing the ability to tailor the piece to the individual patients needs. You can learn more about this project in the video below:
What do you think of 3D printed prosthetics as a solution in remote and crisis areas? Let us know in a comment below or on our Facebook and Twitter pages! And remember to sign up for our free weekly Newsletter, to get all the latest news in 3D printing send straight to your inbox!