A new innovation in the 3D printing of Prosthetics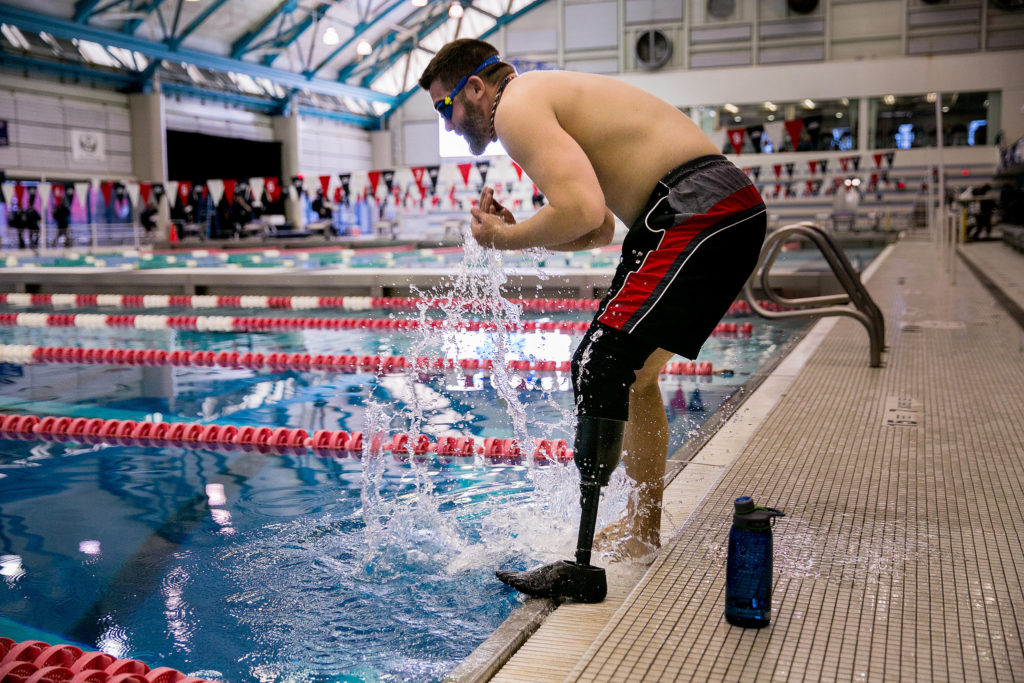 Another breakthrough in 3D printing, Northwell Healthcare has announced one of the first 3D printed land to water prosthetics called "The Fin". This device offers amputees more ease when performing athletic activities, giving them the ability to take part in activities that were once too difficult to do.
The Fin was not just a spur of the moment decision. In fact, it was designed specifically with one man in mind. A Mr. Dan Lasko of Pennsylvania. Mr. Lasko is a retired US military veteran who lost his leg during a tour in Afghanistan. As an athletic man, he faced more challenges to take part in the activities that he loves. One of these activities includes swimming; where he relied mostly on his upper body to move him through the water.
With its special design to allow users to move between land and water with more ease, The Fin is a 3D printed triangular attachment that fits onto the calf of the prosthetic and can easily attach to any running or walking prosthetic. By incorporating holes into the design, it allows water to pass through, cutting down on the resistance from the water. Made with both Nylon and Carbon Fiber, this prosthetic is both waterproof and strong enough to support the weight of the user.
"The Fin has greatly improved my quality of life and allows me to return to my love of swimming", said Mr. Lasko. "I recently got back in the pool with my two young sons and for the first time I was able to dive into the pool with them."
Provided at no cost to Mr. Lasko, The Fin won't be available to the public for at least another six months. So far, the cost of this prosthetic is expected to run between $2,000 and $5,000, depending on what levels of customization are needed. To find out more on The Fin, then check out their website here.
What do you think of this prosthetic? Do you think this will help improve the quality of life for others in the world? Let us know what you think in a comment below and don't forget to follow us on Facebook and Twitter!