3D Printed Pavilion in Mexico Combines Craftsmanship and Sustainability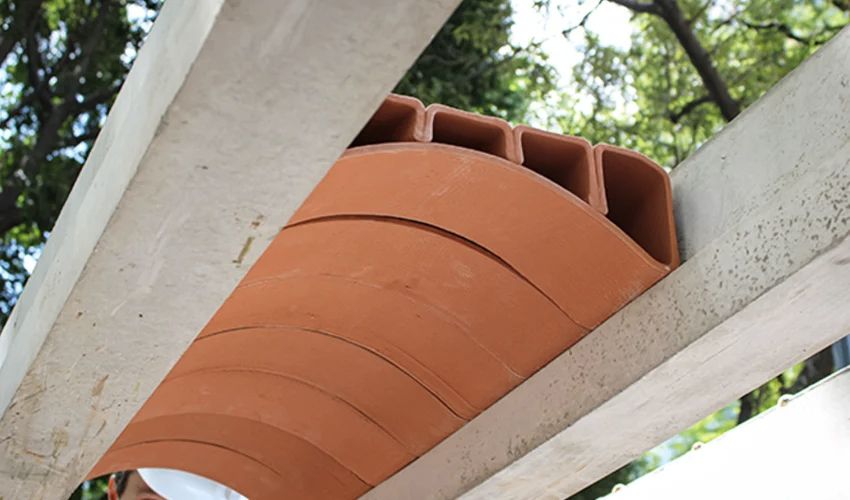 MEXTRÓPOLI is the largest Architecture and City Festival in the Americas, based in Mexico City. More than 80,000 people gathered at the 2022 edition to generate knowledge, exchange and a new vision of the city through architecture. One of the projects presented at the event is particularly exciting: it has resorted to additive manufacturing as a production method. Created in Mexico, this 3D printed pavilion was born with the aim of combining 3 ideas: new technologies, craftsmanship and recycling. The project was carried out thanks to the collaboration between an engineering team from Digital Structures MIT, the international organization New Story dedicated to ending homelessness in the world, and Échale, a Mexican social enterprise that offers housing solutions through the integral development of communities.
This and many other projects are highlighting the growth of additive manufacturing. Specifically, the use of the technology in architecture is booming thanks to the benefits it offers, and numerous examples include a 3D printed metal bridge now in use in Amsterdam. Let us now look at the characteristics of this project and the combination with other key aspects today.
The Pavilion 3D Printing Process
Called "Dreams with Fiber/Timber, Earth/Concrete,"" the pavilion consists of a 3D printed structure that recognizes Mexico City's rich history. According to those in charge of the project, "the design imagines new possibilities through a critical adaptation of traditional paper craftsmanship, the creative reuse of recycled wood, and the innovative use of earth and concrete." The use of additive manufacturing in this architectural project aims to explore the future of affordable housing in the country. It also seeks to minimize the environmental impact of traditional construction methods.
The pavilion's elegant design was created using computational methods from MIT's research department. It features a horizontal roof structure that takes the existing joist-and-vault system as its starting point. This allows for greater sustainability by optimizing the shape of the precast reinforced concrete beams to reduce material use. The clay 3D printed blocks jump between the beams, allowing for the pouring of a top slab. The use of local materials sourced from the ground makes production more affordable and reduces the carbon footprint. Finally, the facility sits at the intersection of local construction techniques and new digital fabrication technologies. This results in a collaboration between industry, social enterprise and academia as a model towards a more sustainable built environment. Learn all the details of the project below:
What do you think of this 3D printed pavilion? Let us know in a comment below or on our Linkedin, Facebook, and Twitter pages! Don't forget to sign up for our free weekly Newsletter here, the latest 3D printing news straight to your inbox! You can also find all our videos on our YouTube channel.
*Cover photo credits: Dinorah Schulte / Arturo Arrieta