3D-Printed Nanoresonators Research Develops Advanced Sensors for Mobile Phones & Electronics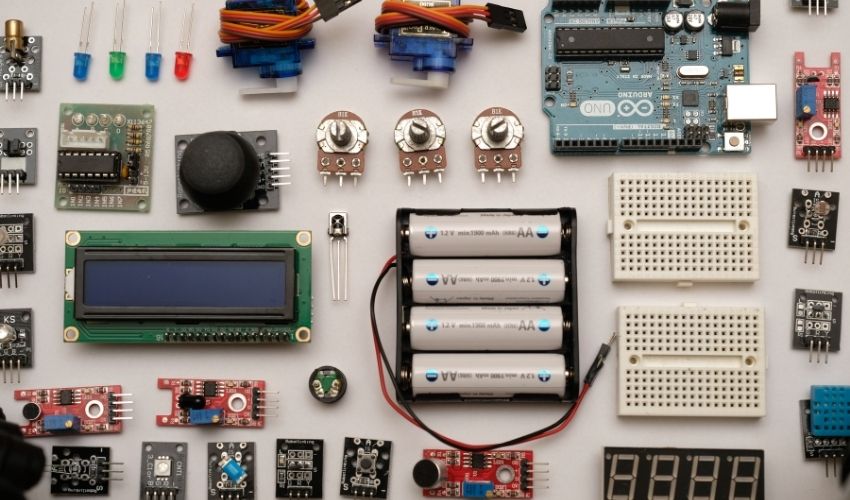 In our everyday lives, we encounter Micro-electro-mechanical devices (MEMS) throughout our daily routines—from mobile phones to various electronics. Research on advancing MEMS technology is focused on reimagining traditionally bulky mechanical systems as miniature components and products that are high-performing and mass-producible. So, naturally, researchers at the Department of Applied Science and Technology (DISAT) and the Hebrew University of Jerusalem turned to 3D printing technology for their nanoresonators research to create these micrometer-scale electrical components on a nano-scale. Nanoscale miniaturization of these devices (NEMS) opens up a world of possibility that includes inertial, mass, and force sensors with such high sensitivity that have the ability to interact with singular molecules.
As is the case in many traditional fields of manufacturing, the producing NEMS sensors are constrained by the high manufacturing cost of existing silicon-based technologies. However, with new 3D printing technologies, research has shown that similar structures can be produced at a low cost while advancing the intrinsic functionalities of these devices. Previous attempts to mass-produce sensors have resulted in devices with poor performance. Now, this new research study has revealed that it is possible to produce high-quality mechanical nanoresonators using 3D printing with mass sensitivity and strength comparable to that of silicon resonators.
3D-Printed Nanoresonators
MEMS are made up of extremely tiny components ranging from 1 to 100 micrometers in size. To get these devices to the nanoscale, the researchers started the process with two-photon polymerization on new liquid compositions, followed by a thermal process that removes the organic content, resulting in a ceramic structure with high rigidity and low internal dissipation. "The NEMS that we have fabricated and characterized have mechanical performances in line with current silicon devices, but they are obtained through a simpler, faster, and more versatile process, thanks to which it is also possible to add new chemical-physical functionalities. For example, the material used in the article is Nd: YAG, normally used as a solid-state laser source in the infrared range", explained Stefano Stassi, a researcher from DISAT.
Through 3D printing, a cost-effective manufacturing process for high-performing nanoresonators was realized. "The ability to fabricate complex and miniature devices that have performance similar to silicon ones by a quick and simple 3D printing process, brings new horizons to the field of additive manufacturing and rapid manufacturing", explained Shlomo Magdassi, a researcher from the Hebrew University of Jerusalem. You can learn more about this research in the article "Reaching silicon-based NEMS performances with 3D printer nanomechanical resonators" published in Nature Communications HERE.
What do you think of this nanoresonators research? Let us know in a comment below or on our Linkedin, Facebook, and Twitter pages! Don't forget to sign up for our free weekly Newsletter here, the latest 3D printing news straight to your inbox! You can also find all our videos on our YouTube channel.
Cover Photo Credit: Robin Glauser / Unsplash