COVID-19: scaling up production of 3D printed medical equipment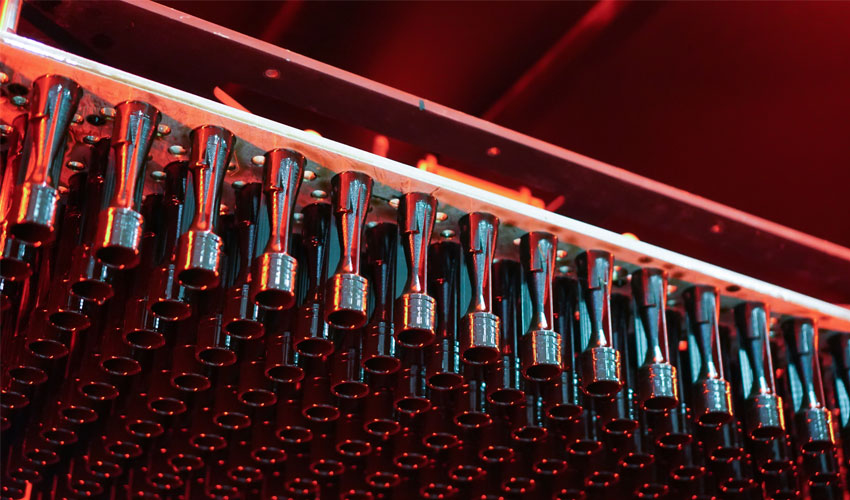 Ventilators are pieces of equipment that are designed to breathe for somebody that isn't able to breathe on their own. Modern ventilators consist of a pump machine and a tube that healthcare professionals slide into the patient's windpipe to control airflow. In critical cases, COVID-19 patients will need such devices to keep breathing, putting great pressure on hospitals that are currently overflowing with demand. In the US, it's estimated that there are around 170,000 ventilators available. However, the American Hospital Association estimates that the number of COVID-19 patients that will need intensive treatment will rise to 960,000. Slowing down the spread of the virus is essential to ensure that not all patients seek medical treatment at the same time. Nevertheless, upping the production of ventilators is becoming a necessity as recent events show that containing the virus is harder than expected. Can the production of 3D printed medical equipment be scaled up?
The 3D printing community has heard the call for help from the medical sector and is mobilizing to offer solutions. Ventilators are not the only equipment in shortage, masks, and protective gear are also missing in many hospitals, putting medical professionals at great risk. As a matter of fact, 3D printing a ventilator is a much harder process than goggles or a mask. In Spain, the first 3D printed emergency ventilator was developed and approved by medical experts in order to support hospitals and intensive care units in the face of the current health crisis. As explained by Leitat Technology Centre, which developed the design of the ventilator: "This is an emergency ventilator, for an emergency situation, designed with 3D technologies and incorporating other parts found on the market. Assembly is very fast, so we can produce about 100 of them per day, and I hope many more in the days to come."
Scaling up production of 3D printed medical equipment
This is the main strength of 3D printing technologies in the current situation. In a matter of hours, companies are able to produce equipment that is needed urgently. However, scaling up production is harder. In Italy, a few companies mobilised to 3D print a dozen valves for respiratory intensive care units. The valves are a key component connecting ventilators to the oxygen mask. Cristian Fracassi, CEO of the Italian design company that created the digital files of the valves explained: "If we acted quickly, it's only because with 3D printers, you can quickly test a small production that would be impossible on an industrial scale. We just want one thing to remain from this story: the community, consisting of a hospital, a newspaper, and a team of professionals, ran a race against time and saved lives. That is all."
In the UK, Photocentric – manufacturer of LCD 3D printers – revealed that they ran a test overnight on three of their large-format machines, and managed to print over 600 valves. Additionally, the company revealed that they are able to turnaround 40,000 printed valves in a week (3D printing 5 days a week, 24 hours a day), and are planning to reach out to local hospitals and health providers that are in shortage. The manufacturer explains that they used an open-source model of the valve available on GrabCAD. Then, using their SLA machines, they printed the valve vertically as tightly as possible on the bed with no need for supports.
Of course, these devices still need to be medically approved. They went on to explain: "All of our hard polymers will pass cytotoxicity and skin sensitisation tests if processed correctly. The majority of SLA prototype resins in the world are made from oxetane based cationic resins and will not pass those tests because they are highly hydroscopic, whereas our chemistry will. Our polymers are chemically similar to those used in dental amalgams which are used internally in the body for life. If these have been reacted fully by the free radical process, they will pass Class 1. Medical approval would be part of our declared manufacturing procedure."
In the coming days we will see how these devices are deployed and how they can help local hospitals. You can find more information HERE. What do you think of this initiative? Let us know in a comment below or on our Facebook and Twitter pages! Don't forget to sign up for our free weekly Newsletter, with all the latest news in 3D printing delivered straight to your inbox!