Father and son 3D print Lamborghini in their garage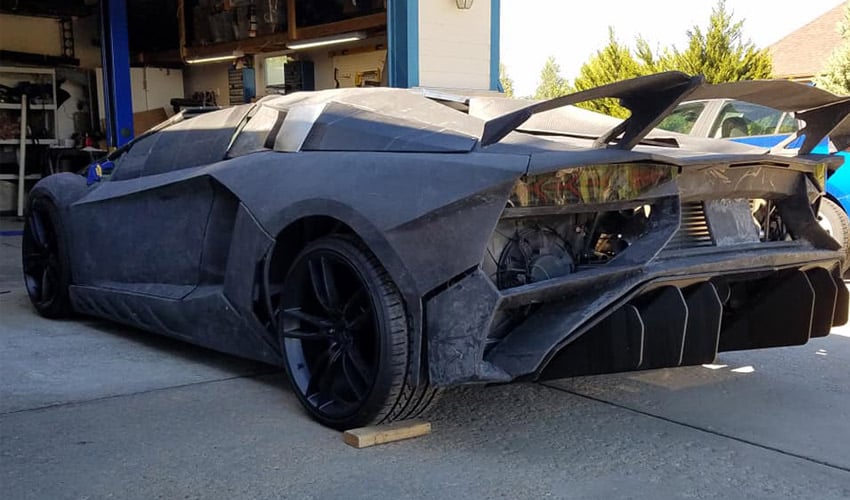 When a few days ago the giant automaker, BMW, presented to the world its new model of its 3D printable at home concept car, a father and a son had already started working on their very own project, making a full sized 3D printed Lamborghini Aventador. The duo decided to create the majority of the supercar's parts with small office 3D printers they own, and it must be said, the results are impressive! The father, Sterling Backus, a physicist, decided to turn the ambitious idea of 3D printing a life-size car in his garage into reality to show his son what technology is capable of. This example, seems to be one of many that evolve the term of large format 3D printing.
When it comes to the relationship between cars and 3D printing, it's important to highlight that most vehicles have a few if any 3D printed parts. As of today (July 12th 2019) the available technologies are not enough to produce a whole car model. However, that does not prevent us from saluting the initiatives taken in the industry that enable the development of car production. Thanks to additive manufacturing, many components can be optimized and therefore weigh less, thus increasing the vehicle's capabilities whilst reducing the overall cost as fewer materials are needed. In the case of Sterling Backus, such technological developments, have allowed him to own the supercar he wished to have without spending hundreds of thousands of dollars.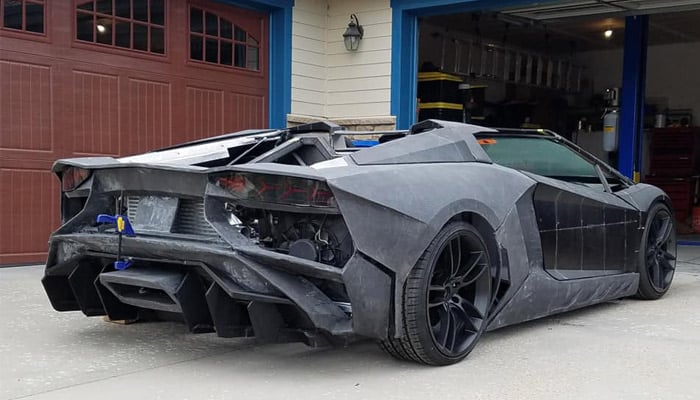 The physicist already had a rich history with 3D printing, having used several FDM printers before. For this project, the CR-10S, CR-105S and QIDI Xpro machines were used. Sterling also explains that in total, 220 spools of thermoplastic filaments were used to make the entire body. PLA was used for the body panels due to its good dimensional stability, ASA and ABS were used for rear light housings and headlights, whilst carbon fiber filled nylon was used for interior parts requiring high strength. The printing process was by no means executed perfectly from start to finish, as about 50 spools were used for several tests and failures.
In addition to 3D printing, the father and son have used other traditional manufacturing processes such as CNC machining, waterjet cutting, vacuum infusion and carbon fiber encapsulation. The physicist said: "We decided to use advanced technologies to build the car. However, we wanted to use low cost options. This led us to researching different techniques of automobile construction. After choosing to use 3D printing for most of the car body, we needed solidity. Very few choices of heat stress resistant materials were compatible with our 3D printers; so we turned to encapsulation of 3D printed parts with carbon fiber."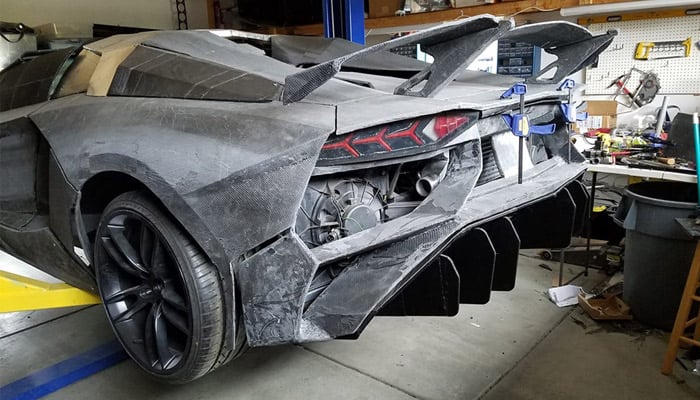 Sterling wants to show his large format project to everyone, including local schools as part of their STEM project. He hopes to interest children in science, technology, engineering, art and mathematics, and what's better at attracting children's attention than a life-size partially 3D printed Lamborghini? The physicist recalls how ambitious the idea was 1 year and months ago, when he started working on it with his son. They spent at least an hour per day, whilst over $20,000 were invested in total for the project, a relatively low price considering the cheapest version of the official Aventador retails at over $300,000! The physicist concluded by saying that he is not planning on selling the car, not to compete with the car manufacturer. Sterling describes his entire project on his Facebook page HERE.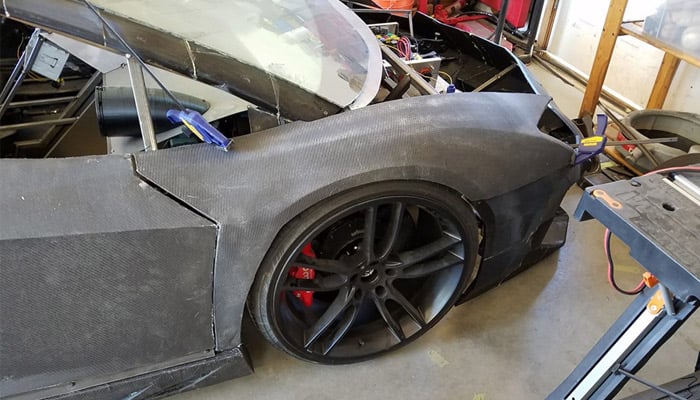 What do you think of this 3D printed Lamborghini project? Let us know in a comment below or on our Facebook and Twitter pages! Don't forget to sign up for our free weekly Newsletter, with all the latest news in 3D printing delivered straight to your inbox!