3D Printed Insole Project Could Help Prevent Amputations Due to Diabetes in Australia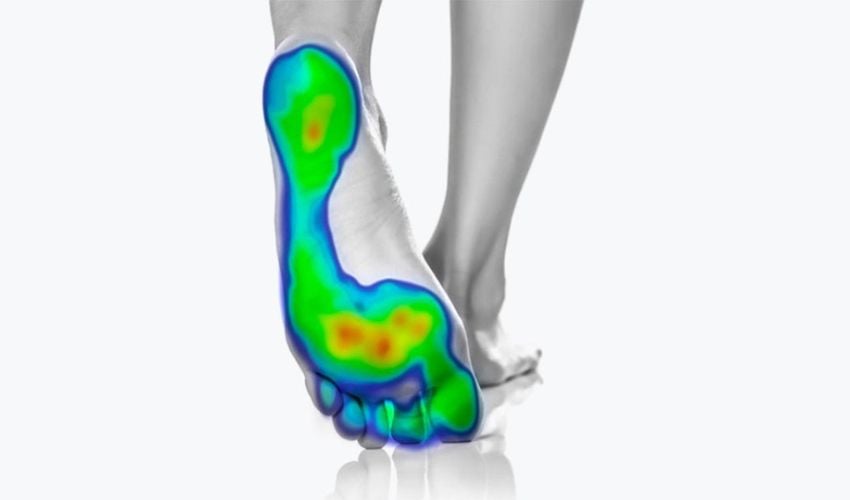 Researchers at the Queensland University of Technology (QUT) Centre for Biomedical Technologies have been awarded a $810,000 AUD Medical Research Future Fund Primary Health Care Digital Innovations Grant to 3D print low cost, personalized, pressure off-loading insoles. These insoles will be used to help increase care for people with diabetes-related foot disease who are living in remote areas of Australia. The work hopes to address a critical point in diabetes care, preventing the development of diabetes-related foot ulcers forming as well as helping in their treatment. This is very important since it is these very ulcers who often contribute to a higher risk of developing amputation in diabetic patients.
The prevalence of diabetes is rising the world. In 2021, 537 million adults were living with diabetes in, according to the IDF Diabetes Atlas. Moreover, the majority of these live in low- and middle-income countries, encompassing about 3 in 4 adults with diabetes. Coupled with that, reports have shown that these amputations may also have been increasing over years with the Office of Disease Prevention and Health Promotion noting that a decrease of the incidents is desired. The need to decrease is unsurprising considering that according to USA Vascular Centers, approximately 20% of amputee patients will be deceased within a year after an amputation and 44.1% will be deceased within 5 years after minor lower extremity amputation, resulting in a death rate of around 60% within that same period. As such there is a clear need to find more effective and easier to implement treatments, such as this one, wherein 3D printing will be used for more cost-effective and personalized treatment.
Treating Diabetes With 3D Printed Insoles
This is certainly not the only time that 3D printing has been turned to for help with diabetes treatment. But as mentioned, one of the important factors in this particular research is that it will help get aid to people living in regional and remote areas who have reduced access to podiatry services. In order to do this, the team will be developing and evaluating low-cost foot scanning technologies coupled with 3D printed technologies to develop the solutions. Professor Mia Woodruff, one of the leaders of the project research team, explains further:
"Our research team will develop and evaluate low-cost foot scanning technologies, developed in partnership with Aptium3D within an established digital framework. These technologies will be integrated in the allied healthcare organisation, Healthia's, diabetes-related foot ulcer (DFU) monitoring, diagnosis and treatment pipeline for use in regional communities. Our innovative 3D dynamic foot scanner will be used by expert podiatrists as a telehealth device for remote monitoring and diagnosis. It will be coupled with advanced, flexible, metamaterial 3D-printing technologies to create personalized insoles to help protect the feet from injury and ulceration."
Though the press release does not give further information about which 3D printing technology may be used to create these 3D printed insoles, there is no doubt why additive manufacturing was chosen. The combination of 3D scanning and 3D printing is increasingly used in medicine thanks to its ability to customize medical devices perfectly to each patient, improving treatment. Given as well the nature of this project as a way to help increase treatment among rural and lower-income areas, the low cost nature of 3D printing and scanning could also have been a driving factor. You can find out more about the project in the press release from QUT HERE.
What do you think of this initiatve to create 3D printed insoles to help reduce treat patients with diabetes? Let us know in a comment below or on our LinkedIn, Facebook, and Twitter pages! Don't forget to sign up for our free weekly Newsletter here, the latest 3D printing news straight to your inbox! You can also find all our videos on our YouTube channel.
*Cover: 3D scanning will be used for this project. In this example from Materialise,  dynamic gait analysis using footscan pressure plate and software was used. The combined visualization of 2D dynamic pressure data and 3D volumetric data (obtained through 3D scanning) is ideal to objectively diagnose and tailor patient treatment (photo credits: Materialise)