Innovative Ice-cream through 3D printing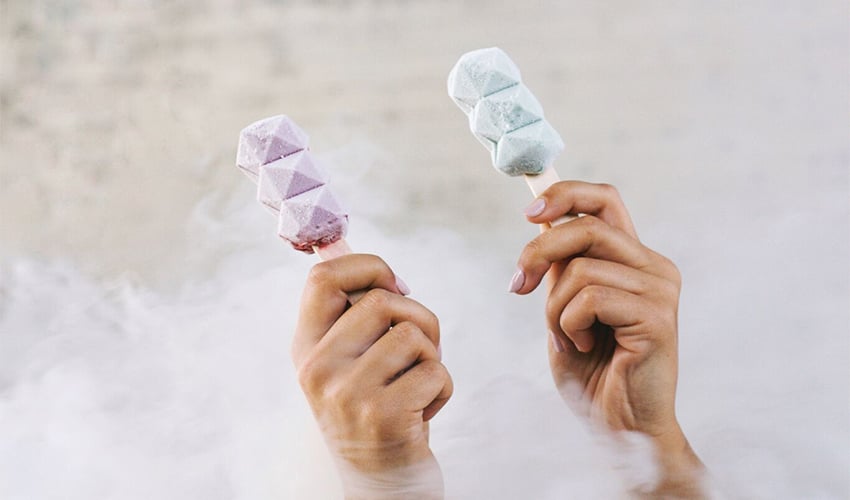 It is summer and hopefully the sun is with us through out. And when the weather is hot it is time to cool down, and no better way to do so than with ice-cream. But why would you settle with just a normal ice cream, when you can go all out on both aesthetics and ingredients. This is where a company such as Dream Pops steps in with a solution.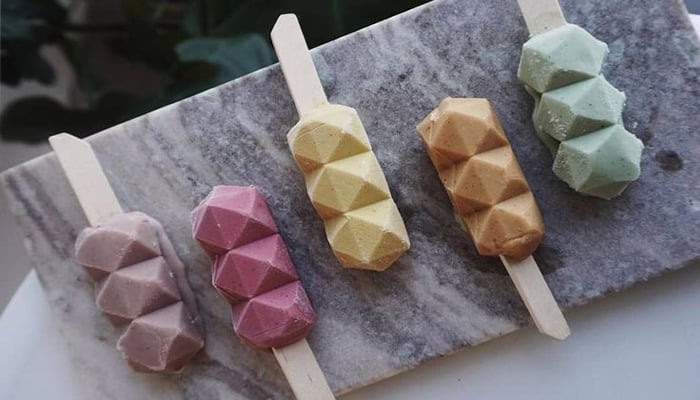 We have previously mentioned 3D printing in food such as when we interviewed the Instagram sensation Dinara Kasko on her amazing edibles. From 3D printed chocolate to fruit being developed, the industry does not seem to be slowing down on featuring 3D printing where possible.
Innovative Ice-Cream
Dream Pops is a concept build up around updating the ice cream industry. As the former marketing man and co-founder David Marx rightly pointed out doing his TED talk in 2014 " There has not been much development around ice cream in the last 100 years. On the contrary, its quality and design has declined, which stands in contrast to a globally increasing wish for much better food " leading him to the statement that " Today's ice-cream is boring and unhealthy! " A statement that works as the base for the project he came up with and company he built.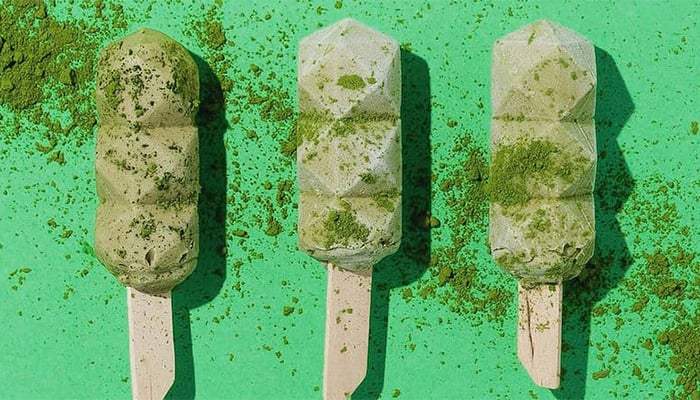 The first of its kind was created in a food lab on the edge of Berlin, Germany back in 2012 from a dream started a year earlier. They made a product combining natural ingredients and additive manufacturing. Marx teamed up with leaders in their various fields. First of; 3 time Michelin starred chef Juan Amador to bring his expertise and develop the recipes and textures for the gourmet ice-creams. Then the food scientist Philip Martin bringing his knowledge about food and freezing it in the best possible way. And last but not least Dr. Christian Broser to turn prototypes and ideas into real, workable machines. These people are the foundation of the original product development, along with the help from John Lika, former Ben & Jerry brand architect, to bring the ice-cream into the US.
The science behind
In simple terms the popsicle is a science experiment in ice-cream form.
The base is made up of a healthy mix that's stamped organic, gluten-, soy- and dairy-free. As well as being vegan it also contains less than 100 calories and 7g of total sugar in each pops. The mix of ingredients consisting of coconut palm sugar, tapioca, baobab etc. is blended together and this is where the 3D printing comes into the picture.
The shapes used for the freezing process is produced on an Ultimaker 3D printer. Here they make 3D printed silicone shapes, the team then form these into metal molds. The puree base is poured into these molds and cooled down at an accelerated rate through the use of liquid nitrogen.
Recent developments
David Marx, David Greenfeld, and David Cohen founded the company in 2016 and they currently ship all over the US. Over the past few years they have had countless collaborations through out with companies like Nike, Bumble and even Apple.
The company has launched a wide range of flavours such as the Passion Jacky, Vanilla Matcha and more adult versions like the tequila-infused Casa Dream (created in collaboration with Casamigos tequila).
Most recently they announced their collaboration with Starbucks this summer selectively available in Los Angela. And they keep developing their product through 3D printing techniques, "superfoods" and help from top people in their fields to design, dream and innovate.
What do you think of this innovative ice-cream? Let us know in a comment below or on our Facebook and Twitter pages! And remember to sign up for our free weekly Newsletter, to get all the latest news in 3D printing send straight to your inbox!