Researchers Have Developed 3D Printed Heart Valves That Can Grow in Your Body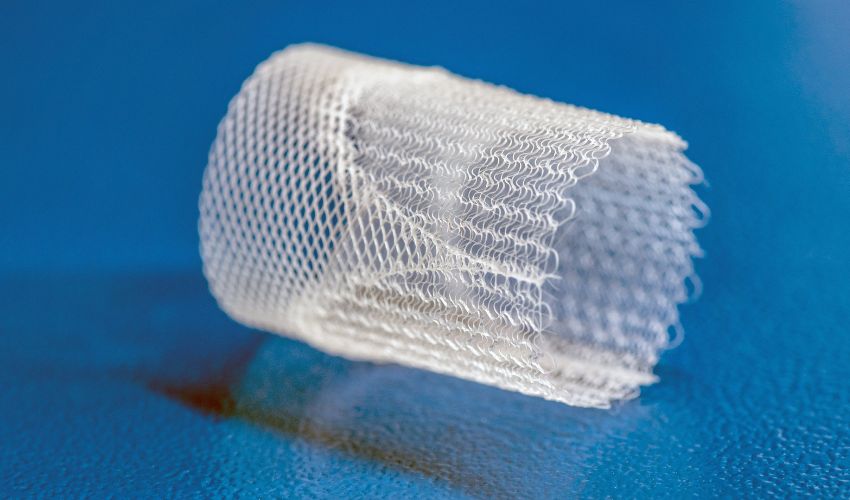 A team of researchers recently announced that they have developed a new form of 3D printed heart valves. These new artificial organ parts are designed to give the patient's own cells the possibility to form new cells and thus grow with the rest of the patient's body of the patient, helping potentially to reduce many of the complications associated with transplants.  As you know, the use of additive manufacturing in the medical sector has grown exponentially as it has enabled scientists and doctors to explore possibilities that were completely unimaginable just a few years ago. However, although 3D printing has already been successfully used in areas like the manufacturing of prosthetics, other fields like internal medicine, notably the concept of bioprinting, are still being explored. But this research represents a significant step forward in the field.
A team of researchers, including Petra Mela, professor of medical materials and implants at the Technical University of Munich (TUM), and Professor Elena De-Juan Pardo from the University of Western Australia, have been working on the idea of creating 3D printed heart valves, which can be used as life-lasting implants, due to their ability to form new tissue. By using AM technologies in combination with special, biodegradable materials, professionals were able to create implants that copy the unique complexities of a human organ. Considering that in the United States alone there are 182,00 heart valve replacements per year, the research could help save a number of lives once it is viable.  
Although other kinds of heart valve implants may already exist, the use of those is always accompanied by different complications. Mechanical valves, for example, have a tendency to form blood clots on the metal surfaces, which may lead to serious complications. In addition to that, patients also are bound to the lifelong use of blood-thinning medication, as well as limitations in physical activity. Another disadvantage is that these valves cannot grow and eventually need replacement, as Petra Mela explains, "Our goal is to engineer bioinspired heart valves that support the formation of new functional tissue in patients. Children would especially benefit from such a solution, as current heart valves don't grow with the patient and must be replaced over the years in multiple surgeries. Our heart valves, in contrast, mimic the complexity of native heart valves and are designed to let a patient's own cells infiltrate the scaffold."  
Using a Special AM Technology for the 3D Printed Heart Valves
To be able to imitate the fine biological structures of the human organ, the researchers turned to an entirely new additive manufacturing technology, named melt electrowriting. Essentially, this is an extrusion process wherein a polymer is heated, melted, and pushed out of a printing head as a liquid jet. However, what makes this process special is the use of a high-voltage electric field, which is applied to the jet and makes the resulting fiber as thin as five to fifty micrometers, allowing the machine to print in extreme detail and produce very accurate patterns. To make sure the best material is used for the implant, the team chose to use medical-grade polycaprolactone (PCL), which is compatible with cells and biodegradable.
As earlier mentioned, the long-term goal is to create implants for children, which can stay inside the body and grow with the patient. The hope is that after some time, cells settle in the spaces of the micro-pores, which are smaller than the pores of the PCL structure. Although there is still a long way to go, the team is confident that it will be a great improvement for those suffering from heart valve diseases and they will soon be moving onto animal testing. You can find out more about the project HERE.
What do you think of the 3D printed heart valves? Let us know in a comment below or on our Linkedin, Facebook, and Twitter pages! Don't forget to sign up for our free weekly Newsletter here, the latest 3D printing news straight to your inbox! You can also find all our videos on our YouTube channel.
*All Photo Credits: Andreas Heddergott / TUM