3D Printed Street Furniture Made from Plastic Waste
Published on November 24, 2017 by
Jamie D.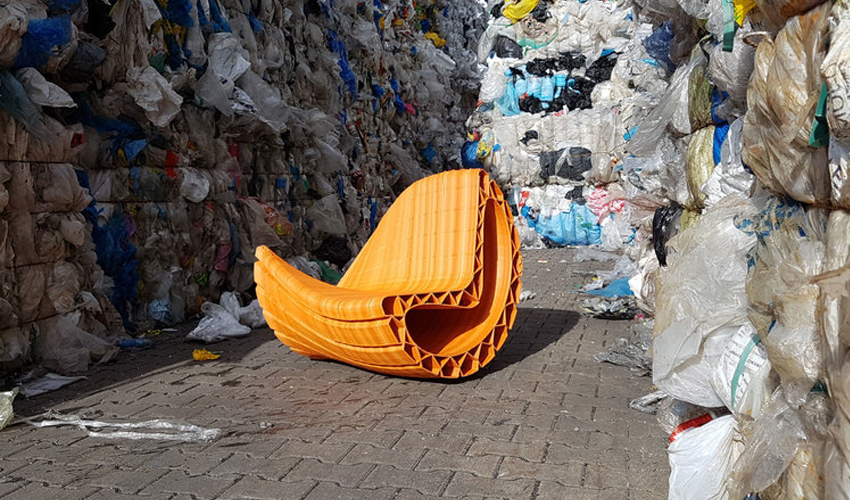 3D printed benches are now bring created from plastic waste, as part of Amsterdam's 'Print Your City' initiative. This program aims to transform plastic waste into trendy street furniture, reducing annual waste.
Plastic: A growing problem
Currently, the average person in Amsterdam produces 23kg of plastic waste per year. This is an alarming figure, and so Rotterdam-based design studio, 'The New Raw', decided to take action. With this goal in mind, The New Raw decided to use this awste to create benches for Amsterdam. Co-founder Panos Sakka said "Plastic packaging is everywhere and has an important design flaw: it was designed to last forever when it is only used for a few seconds and then thrown away very easily. It follows a linear production process, from use to disposal. We want to turn this linear process into a loop that we could close in order to create new products from waste."
The Benches
The New Raw is part of a circular economy project where 3D printing is used to produce environmentally friendly objects. Other companies are involved in similar ventures, such as OWA 3D who have produced a recycled and recyclable filament. This project however involves creating benches. Each bench weight 50kg, is 150cm long and 80cm wide, and can fit up to 4 people. Its rounded shape means it rocks, an attempt to get people to interact with each other to co-ordinate to find a balance.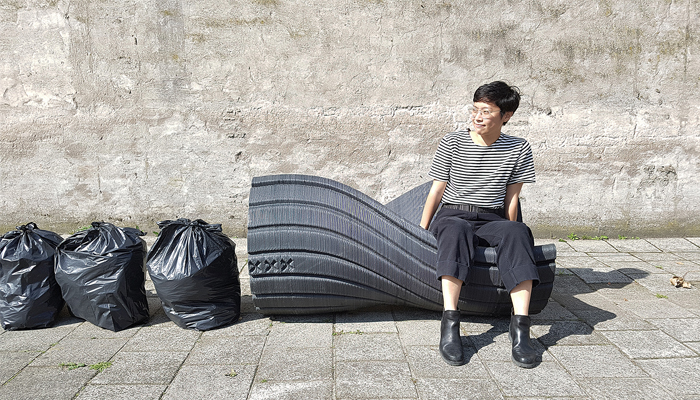 The New Raw use an Aectual to create the benches. It prints from plastic pellets from city waste. Each bench is customisable in its shape and size, and a logo or message can be added to the benches. The city hopes this will encourage people to waste less, and become more respectful of the environment. You can find the whole story of the 3D printed benches in the video below:
This initiative is great not only because it transforms waste into something useful, but it inspires more to try and do the same. Recycling isn't typically the most exciting of conversations, so transforming waste into a colourful, trendy piece of furniture may help shake the stigma, and inspire more people to take it more seriously.
Has this inspired you to recycle more? Let us know in a comment below or on our Facebook and Twitter pages! Sign up for our free weekly Newsletter, all the latest news in 3D printing straight to your inbox!