3D Printed Meals From Plastic Waste Ready for Space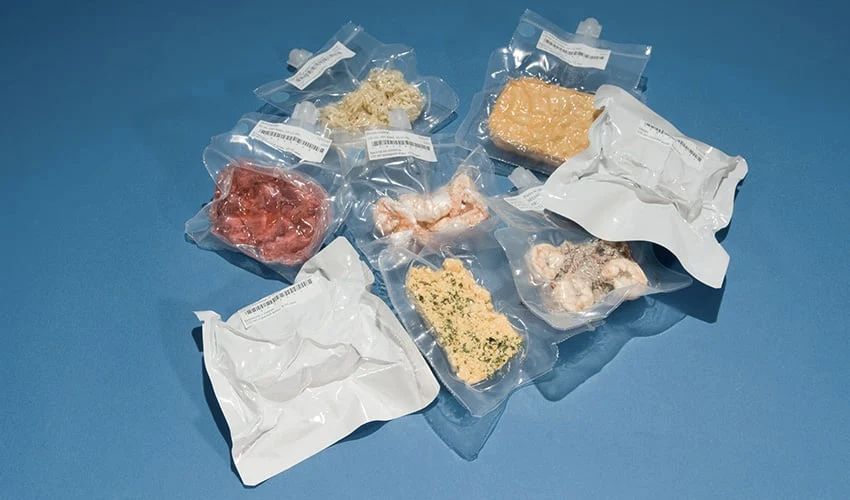 For some years now, the aerospace industry has been turning to additive manufacturing in the hope and expectation of conquering space. The technology is being used to build rockets, engines or even houses to live on the moon. NASA has granted 57.2 million dollars to ICON to develop 3D printed constructions on our natural satellite. In turn, Relativity Space has built a rocket using additive manufacturing almost entirely, and if we are talking about rocket engines, Launcher used VELO3D to improve the company's E-2 Liquid rocket engine. Most recently, 3D printed food is being developed in the hope of feeding astronauts in space.
3D printing therefore offers a wide range of possibilities in the production of parts for space. As we already know, this manufacturing method can also be used to build food. Additive technology for the food sector is becoming increasingly important. To find ways to grow and produce food in space, American, Japanese and European space organizations are collaborating with the food industry. Together they have come up with a very interesting solution: collecting plastic waste and turning it into edible food.
A Steak From Plastic Waste
A steak made from plastic waste seems unreal, a kind of sustainable dream, a new level in recycling, something that could turn the whole world as we know it upside down. Yes, this project is real and possible thanks to Beehex, a company that develops food solutions using different 3D printing technologies. It was founded by Anjan Contractor, an engineer affiliated with NASA. The idea is simple: give astronauts 3D printed meals. "Plastic waste is collected and then shredded. In the end it will go into the bioreactor, which contains very specific modified bacteria," explains Anjan. These modified bacteria eat the plastic and turn it into biomass, and thanks to that it can be used to produce 3D printed meals.
This project could not only provide food for astronauts, but also contribute to better management of the Earth's resources. In the not so distant future, it could put an end to global warming, animal exploitation as well as the conservation and care of the biosphere and the environment. It could even offer the possibility of combating food problems around the world. You can read more information about NASA's projects HERE.
"If you want to create food with plastic, we can produce a steak or even chicken breast replicas," concludes Anjan Contractor.
What do you think of this 3D printed food? Let us know in a comment below or on our LinkedIn, Facebook, and Twitter pages! Don't forget to sign up for our free weekly Newsletter here, the latest 3D printing news straight to your inbox! You can also find all our videos on our YouTube channel.