3D Printed Flying Cars Are Officially Here
Published on November 10, 2017 by
Jamie D.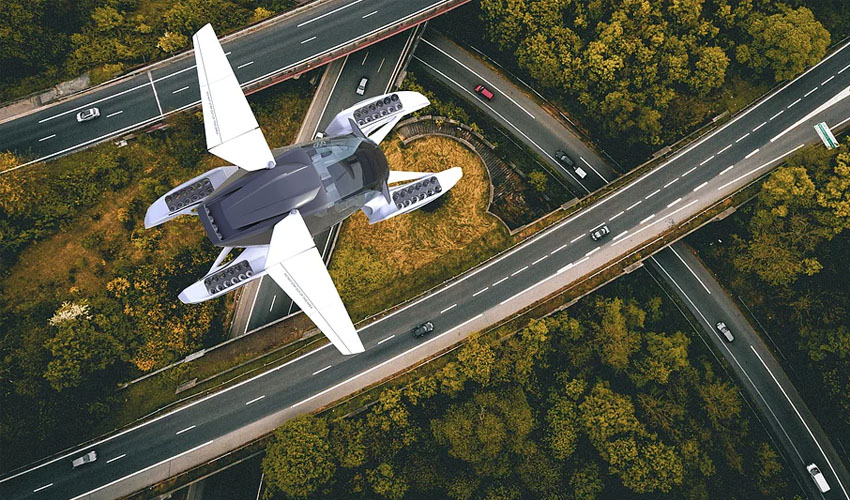 Forget Back to the Future, 'Formula' is a real, 3D-printed flying car created by Hoversurf. This 5-seater vehicle features 3D printed metal and carbon fibre parts. The craziest part is that this isn't some futuristic nonsense, it is scheduled for release in 2018.
Flying Cars
Hoversurf are a company based between Moscow and San Francisco who are aiming to create futuristic vehicles that fly. They have experience in the manufacturing of drones, which they are using to create these vehicles. Though they have already released their Cargo Drone and Scorpion models, the Formula would their most ambitious achievement. Technology is becoming increasingly used in the automotive sector as it can reduce production time and lower manufacturing costs. However this is the first time 3D printing has been mixed with flying cars.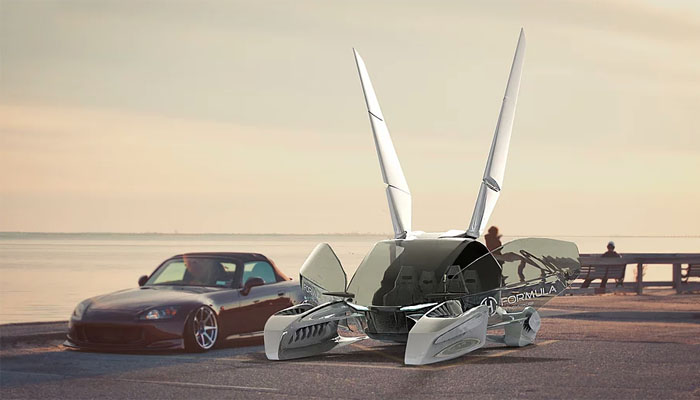 Formula staff stated "Do you know the problem of flying car projects? They have all been made for the future. They are impossible to park and far from being practical for everyday use. Formula was created for the present and will be part of your daily life very soon." This is ambitious talk. We will have to see whether they can really mass-produce a flying car.
Fast as a plane?
The company has released few details about the process of making the car, however we know it has metal and carbon fibre 3D printed parts. Carbon fibre was used as it can be made harder than steel. Hoversurf claim the Formula can travel up to 320km/h, with a range of up to 450 km. Its electric motors allow it to travel almost silently, and makes it respectful of the environment.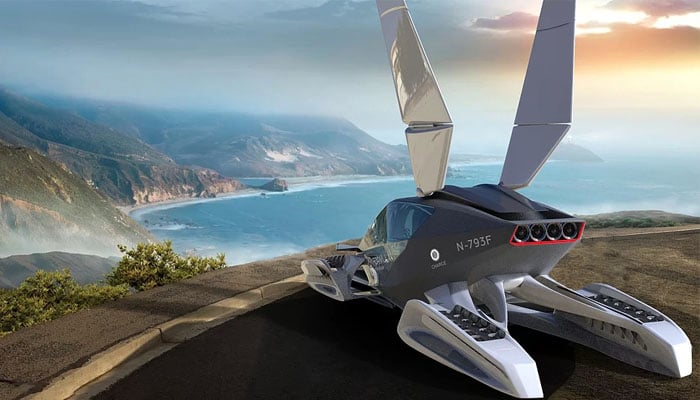 It is currently in the concept phase, but they claim to have completed the work necessary to manufacture a prototype. If all goes to plan, the Formula should release mid-2018 for $97,000. However, such a futuristic project is unlikely to actually release then if they don't have a prototype yet. The company has produced working hovercrafts already though, which is encouraging. Myth or reality, if you're ready to take off, then go to the official Hoversurf website.
Have we just blow your mind, with these flying cars? Let us know in a comment below or on our Facebook and Twitter pages! Don't forget to sign up for our free weekly Newsletter, with all the latest news in 3D printing delivered straight to your inbox!