A 3D printed electric car ready for 2019?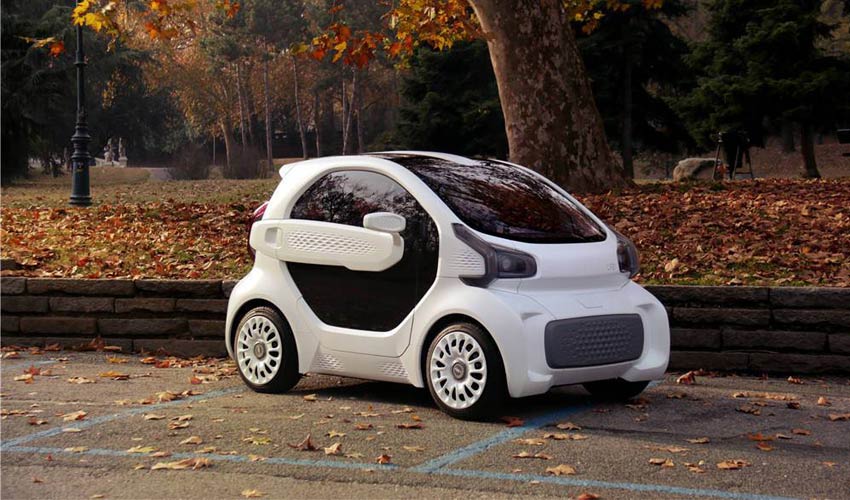 You may have read about this throughout 2018; that a 3D printed electric car will hit the market later this year. The Italian manufacturer X Electrical Vehicle (XEV) announced last year that their car; the LSEV, will be ready in April 2019. The vehicle was presented throughout various shows. However, we will still be waiting in participation as the manufacturer in question is new to the market.
3D printing of vehicles is starting to gain a foothold in the automotive market with many initiatives emerging. Be it the Olli autonomous mini bus or the BMW implementing 3D printed parts onto their motorcycle. Most of the time, these are just a few pieces that are 3D printed, often to create more complex and lightweight components. So when we heard that the LSEV company would be almost entirely 3D printed and ready for mass production this year, we checked into it.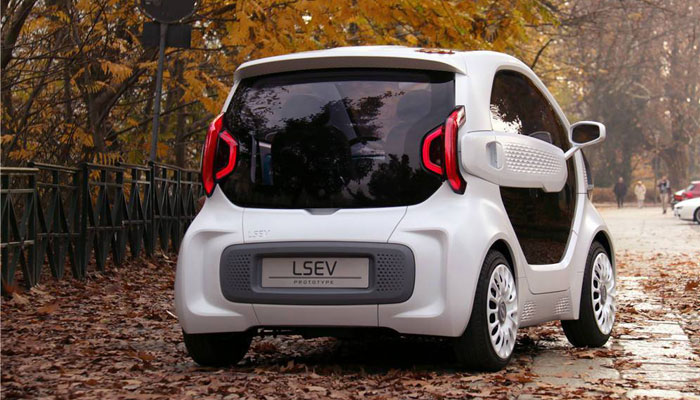 A 3D printed electric car
The Italian manufacturer explains that apart from the chassis, the seats and the windshield, all the visible parts of the car are also 3D printed. Little information is available about the technology and the materials used. But XEV says that this method of manufacturing allows it to reduce its investment costs by 70%. There by giving it the opportunity to start production of its car much more quickly. It goes on to say that it has managed to go from 2,000 components to only 57. The 3D printed electric car would weigh only 450 kilos.
As Luo Xiaofan, founder and CEO of Polymaker, the company's filament manufacture with origin of PolyBox explained, 3D printing means a new car can be created in just 3 to 12 months versus the 3 to 5 years needed for a conventional car.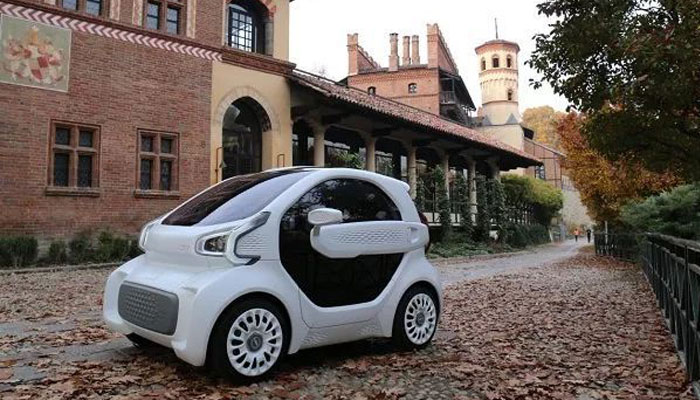 The Italian manufacturer claims to have received 7,000 pre-orders in Europe for now and that the 3D printed car will be available for sale by April 2019. A most interesting news, we would very much like to have our little 3D printed electric car. But we remain on our guard as this mysterious manufacturer XEV has no real presence on the internet. The car was exhibited at the 3D Cultural Museum in Shanghai and presented at multiple shows such as the Beijing Motor Show and Formnext 2018.
This car is expected to cost up to € 10.000. The company is not planning to stop with this one design, but also expand into things such as sport cars etc. So as we are waiting in excitement for how real or fake these news are. We'll see if the first cars hit the market on time in a couple of months from now.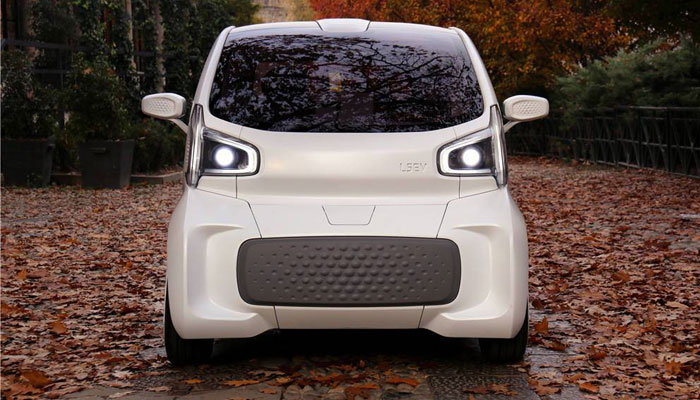 What do you think of this 3D printed electric car? Let us know what you think in a comment below or on our Facebook and Twitter pages! Don't forget to sign up for our free weekly Newsletter, with all the latest news in 3D printing delivered straight to your inbox!