3D printed communities to be built by LTG Lofts & Black Buffalo 3D
Published on September 21, 2020 by
Aysha M.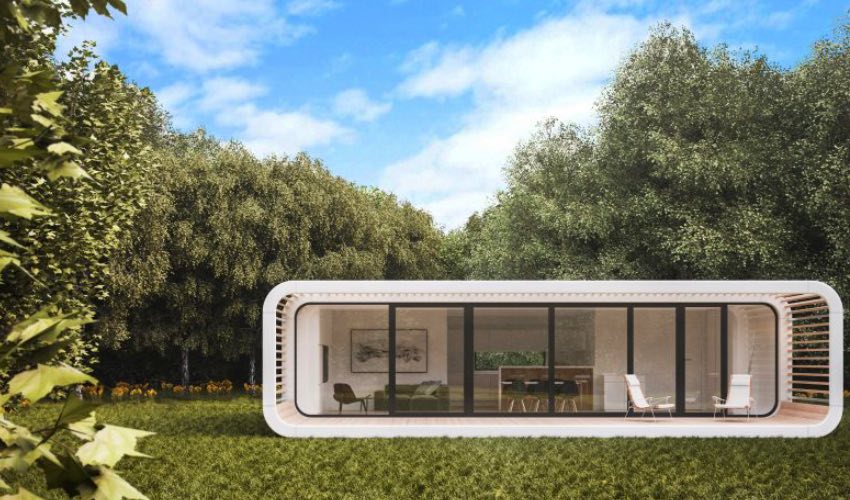 The architecture and construction sectors have been enjoying the benefits offered by 3D printing technologies for a while now. From houses 3D printed in just a few days to military structures to bridges, additive manufacturing is being embraced by more and more companies worldwide. The latest initiative that caught our attention is a project by LTG Lofts to go and Black Buffalo 3D Corp: 3D printed communities. What kind of housing will this collaboration bring out?
Black Buffalo 3D Corporation is a New York based company, a member of Hyundai BS&C and subsidiary of Big Sun Holdings Group, Inc. Understanding the vast potential of additive manufacturing technologies in the construction sector, Black Buffalo 3D is aiming to become the leading global provider of construction 3D printers, proprietary construction "ink" and 3D printing construction consulting services. Meanwhile, LTG Lofts to go is a German startup that introduced smart and mobile homes called coodos a few years ago. The company was inspired by the idea of the pursuit of freedom, individuality and connection to the natural environment. Hence, they came up with the concept of coodos – transportable habitable units that can be set pretty much anywhere: in an urban environment, in forests, mountains, and even rooftops! Such a solution is particularly practical when it comes to properties with hard-to-get building permits as wheels are offered as an add-on to the unit.
LTG's flagship offering sets itself apart from traditional pre-manufactured buildings with its contemporary and beautiful patented design. Since 2012, LTG production partners have created coodos from aluminum, steel, and wood. They typically serve as sustainable resorts, residences, and working spaces. The partnership with Black Buffalo will make coodos  more accessible and help bring a new offering— tredee inspired by 3D print innovation—to market.
Black Buffalo will supply construction 3D printers invented by Mr. Dong-won Shin, CEO of HISYS, a subsidiary of Hyundai BS&C, along with cement "ink" to LTG developers. These construction solutions will enable 3D printing of entire communities, facilities and offices onsite in a matter of days. The Nexcon 1 & 2 are portable machines that print with the speed of 35 ft2 per hour. The innovative approach will minimize freight costs, improves sustainability and eliminates logistical challenges associated with traditional construction and precast buildings or production.
Mark Dare Schmiedel, CEO and Founder of LTG, commented: "In addition to creating beautiful living and working spaces, Lofts to go introduced coodo to maximize usability of remote destinations and available open spaces in residential areas, cities and even rooftops. 3D printers will allow us more opportunities to create holiday resorts, housing communities and modular commercial parks without the challenges of navigating offshore production and international business hurdles. We are eager to bring better living to people regardless of economic status, location or level of luxury." Worldwide interest in obtaining coodos continues to grow and this partnership will help increase supply to meet demand while introducing new designs and finishes to appeal to a wide audience.
You can find out more about coodos on the company's official website, HERE. What do you think about the 3D printed communities that LTG and Black Buffalo plan to build? Let us know in a comment down below or on our Facebook and Twitter pages! Don't forget to sign up for our free weekly Newsletter, with all the latest news in 3D printing delivered straight to your inbox!