Dutch city set to construct a 3D printed bridge for cyclists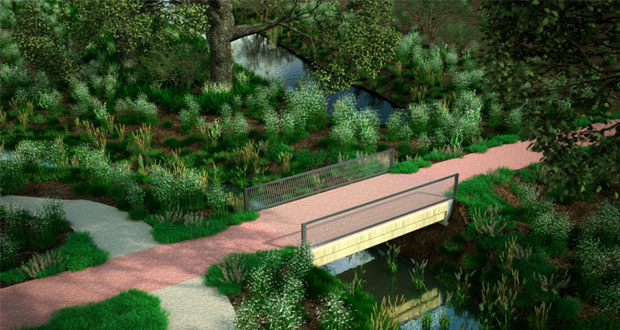 Eindhoven University of Technology in the Netherlands has begun construction on an 8-meter, 3D printed bridge for cyclists in the town of Gemert. The Royal BAM Group, a construction company who was established in 1869, will be carrying out this latest project in 3D printing.
With almost of a quarter of the Dutch territory being below sea level, the country is also made up of numerous lakes and canals, thus meaning they need many bridges. But, the Dutch are no strangers to additive manufacturing, as they have already built a 3D printed steel bridge that was created by Dutch company MX3D and designed by Joris Laarman.
Designed by Witteveen + Bos, this new bridge will be constructed in conjunction with Eindhoven University of Technology and the BAM group. The bridge will allow cyclists to cross the Peelsche Loop, one of the cities canals, and will be made of pre-stressed and reinforced concrete that measures 8 meters long and 3.5 meters wide.
To construct their bridge, it will first be 3D printed into 8 different parts that are made up of a special concrete mortar; a key element of this project as the concrete was specially formulated to ensure that it keeps its shape even after printing. After, the printed sections will then be placed between the two bridgeheads and secured with ultra-strong cables.
"We have a world's first here," explained Marinus Schimmel, director of BAM. "With 3D printing, you have more flexibility regarding the shape of the product. In addition, 3D printing a bridge is also incredibly efficient: you need less concrete, but there is also no need for shuttering where the concrete is normally poured in. You just use exactly what you need, and there is no release of CO2 emissions."
Project sponsors are now looking to go further to see how they can directly print bridges, in order to cut out the pre-fabrication phase. This would give a reduction in construction time and reduce the environmental impact.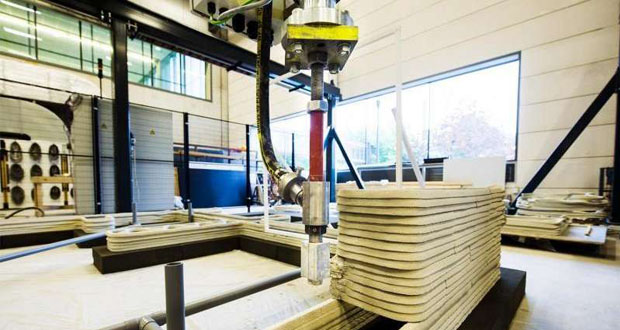 If you're heading to the Netherlands, be sure to check out this bridge, as it's set to be completed in September 2017!
What do you think of this new 3D printed bridge? Let us know in a comment below or on our Facebook and Twitter pages. Don't forget to sign up for our free weekly Newsletter, with all the latest news in 3D printing delivered straight to your inbox!