A Breathalyzer Kiosk Made with 3D Printing for Fast and Accurate Mass COVID-19 Screening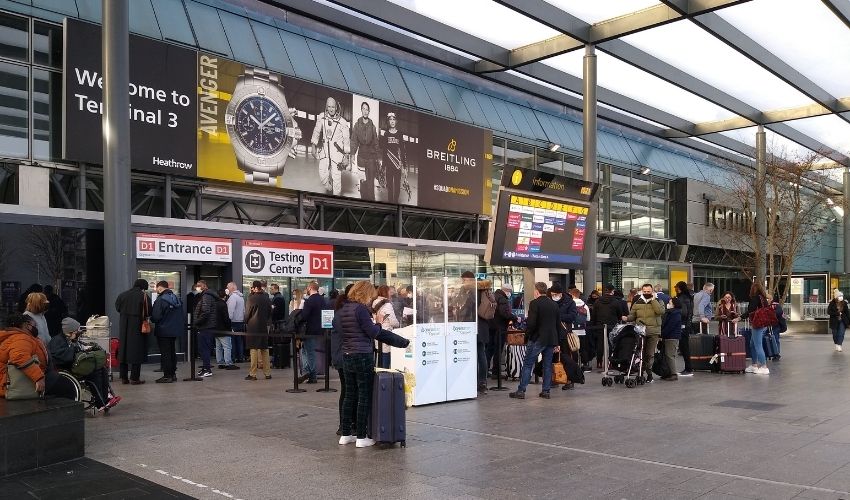 Worldwide, we are seeing a loosening of restrictions in regards to COVID-19. However, that does not mean that the pandemic is fully over. Despite high vaccination rates, there are still cases globally and mass testing is still required. Thankfully, The Worlds Protect team and Essentium have found a solution to this. Using 3D printing, they have been able to develop functional Worlds Protect COVID-19 breathalyzer kiosks which can be used to quickly and accurately test people for the disease.
Since the beginning of the pandemic, 3D printing has been used as a way to provide fast and reliable solutions to address the health crisis. These kiosks are just the latest in a number of projects where AM has proved instrumental to providing better solutions to fight against COVID-19. Blake Teipel, Ph.D., CEO, Essentium explained, "Throughout the pandemic, the 3D printing industry has been instrumental in innovating and producing essential medical gear. Essentium stepped in early to deliver 3D printed protective masks for first responders. Now we are proud to support the Worlds Protect team to speed the development of kiosks that represent a significant leap forward in the COVID-19 fight and tackling other infectious diseases."
A Closer Look at the Breathalyzer Kiosk
But what exactly is a breathalyzer kiosk? While breathalyzers are most often associated with estimating blood alcohol content, the devices are also commonly used to detect viruses and diseases. In this particular case, the Worlds Worlds Protect team, a collaboration between The Texas A&M University System, Worlds Inc., and the U.S. Air Force, have developed these kiosks wherein a person would be able to use a disposable straw to blow into a copper inlet. The results will then be sent to the participant's smartphone in under a minute with results that are accurate as a PCR test. Given that PCR tests are often touted as the most accurate out of all tests but take at least 24 hours for results, this could truly help to speed up testing, making it more widely available. The kiosks were developed using the Essentium High Speed Extrusion (HSE™) 3D Printing Platform and industrial materials.
3D printing was chosen because the Worlds Protect team needed complex part designs and quick results while maintaining good mechanical properties. Robustness was especially important as these breathalyzer kiosks will likely be deployed with the military, meaning they must be able to function in hot and dry regions as well as other harsh environments. Thanks to Essentium's technology, the project was able to be both faster and cheaper than expected. Notably, kiosk parts were made in less than a day a 66% faster turnaround than with traditional methods and the team was able to reduce costs up to 90%.
Maulik Kotecha, a doctoral student at Texas A&M University concluded, "Essentium's High Speed Extrusion 3D Printing Platform is a game-changer in fast tracking the design and development of these much-needed COVID-19 breathalyzer kiosks. We need the ability to rapidly screen large groups of people, with targeted expanse into austere environments. Together with Essentium, we have made this a reality in the fastest time possible." You can learn more in the press release HERE.
What do you think of these COVID-19 breathalyzer kiosks? Let us know in a comment below or on our Linkedin, Facebook, and Twitter pages! Don't forget to sign up for our free weekly Newsletter here, the latest 3D printing news straight to your inbox! You can also find all our videos on our YouTube channel.