Encouraging results for the 3D printed bionic pancreas project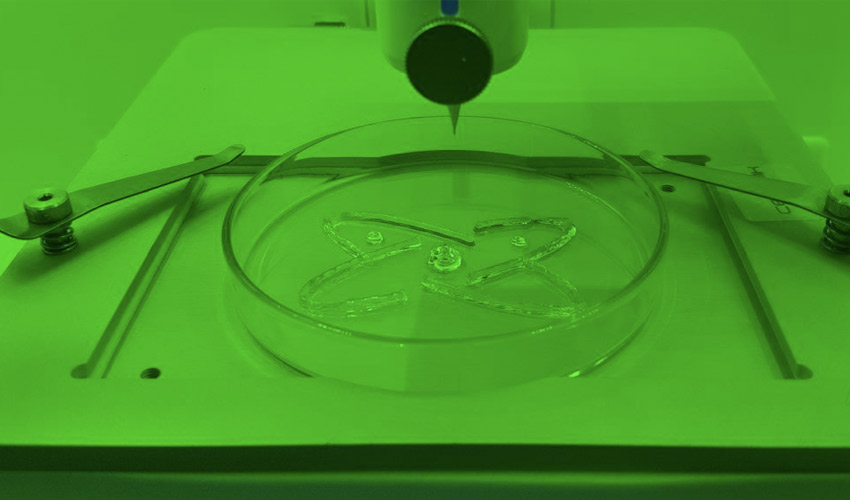 A month ago, we presented to you the project of the Polish 'Foundation for Research and Development of Science', which aims to 3D print a pancreas in order to fight against diabetes. This 3D printed bionic pancreas project is an innovative solution that naturally made a lot of noise in the industry when first announced. The method developed by the team of researchers could eventually create a vascularised bionic organ. Moreover, the team behind this ambitious project have just published encouraging results and are continuing their evaluations that could well shake up the medical sector!
The Foundation for Research and Development of Science association works with a bioprinter developed by the Swedish manufacturer CELLINK. The researchers reportedly developed a bioink from animal pancreatic islets, producing glucagon and insulin. Layer by layer, they print the bionic pancreas in 3D – it should then be placed in a custom-designed active bioreactor to control the cell culture and evaluate it. According to recent news, the bionic pancreas functioned well during this test period. As a reminder, the pancreas plays an essential role in regulating blood glucose levels, in particular by secreting hormones such as insulin and glucagon.
Encouraging results for this bionic pancreas
The researchers explain that they have already performed magnetic resonance imaging tests and CT scans to visualise and evaluate the internal structure of the pancreas prototype. The results obtained so far have shown that the vascular system within the bionic organ corresponds perfectly to the way it was designed. A positive evaluation that means that the project could soon move on to the animal testing phase, a step that will allow a better understanding of the reaction of the 3D printed pancreas when it is inside a living organism. For the time being, the Polish laboratory is reportedly seeking to patent its process and find partners to help it commercialise its products.
Apparently, the researchers have succeeded in creating blood vessels with a diameter of about 1 mm – they want to reduce their final size so that the bionic pancreas can integrate perfectly into the human body once implanted. If the evaluations continue to be positive, we could gradually move towards human transplants, particularly to treat diabetes. We will of course keep you informed of the next developments of this innovative project! In the meantime, you can find more information HERE.
What are your thoughts on this project? Let us know if this ranking was useful in a comment below or on our Facebook and Twitter pages! Don't forget to sign up for our free weekly Newsletter, with all the latest news in 3D printing delivered straight to your inbox!