Carbon's new partnership with Specialized to create 3D printed bike seat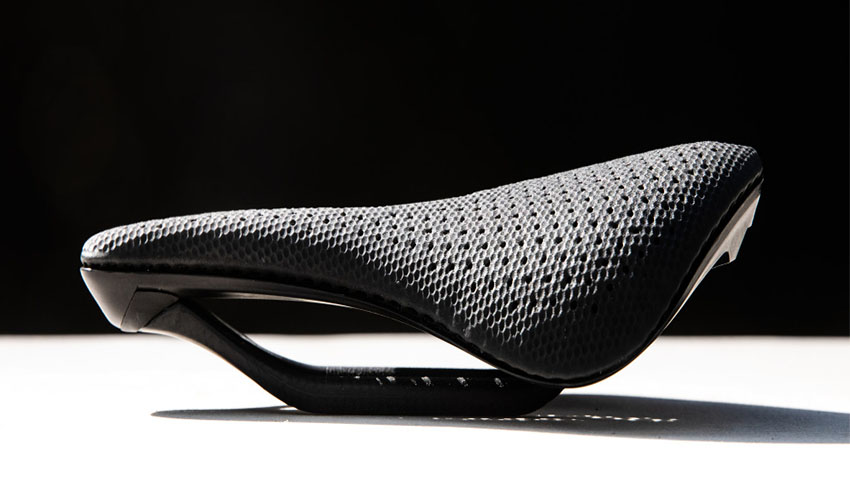 The American bike manufacturer Specialized and the 3D printing company Carbon have announced a partnership to create a 3D printed bike seat : the S-Works Power saddle. This bike seat should not only provide comfort, but also maximise performance and stability. Since 1974, Specialized has been pursuing the goal of delivering new innovations to enhance the rider experience. Through this partnership with Carbon it will turn to 3D printing technologies to reinvent the seats on its bikes. Carbon CEO Joseph DeSimone explains: "Carbon and Specialized share a mission to challenge the acceptable, create the extraordinary, and ultimately create products that enable people to push the limits of what's possible." 
It wasn't too long ago that Carbon raised $260 million in funding, bringing its valuation to nearly $2.4 billion. Partnerships have always been key for the company's success with big names such as Adidas or Riddell playing an important role in the manufacturer's image. Moving beyond trainers and helmets, the company is now turning to bikes. Joseph DeSimone added, "Our partnership with Specialized represents not only a breakthrough in bike saddle technology, but also our companies' shared commitment to drive meaningful change by making products that improve human health and well-being."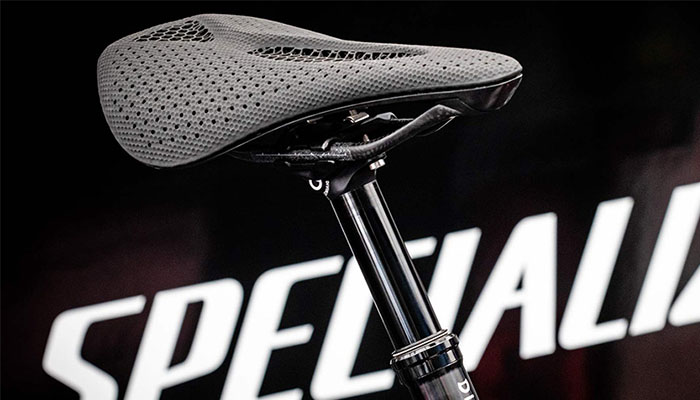 3D printed bike seat: why use Carbon's technology?
Leveraging Carbon's technology, the 3D printed bike seats should provide a new level of comfort. This is because the current manufacturing methods use foam which comes with many limitations. The Carbon Digital Light Synthesis patented technology, uses the same lattice-structured Elastomeric Polyurethane as with the Adidas shoes or Riddel helmet linings, but this time for the saddle. In other words, "The DLS technology made it possible to develop a lattice design that enables the saddle to rebound quickly, giving riders the experience of having a 'suspension' for their sit bones. The saddle not only disperses pressure, but also significantly improves breathability. Ultimately, our innovation is designed to result in less pain and fewer injuries for riders, leading to better health and performance." 
These are not the only benefits of using Carbon's technology, or more generally additive manufacturing, in the manufacturing process. Specialized was able to reduce the development time from 24 to 10 months. Prototypes of the S-Works Power saddle, for example, are now produced in a day instead of two weeks. This gave the developers more time to further optimize the complex grid structure. The design process was also reduced from 6 months to 2 months. All this ensures that the saddle will probably be available as early as 2020. The price range of the innovative bicycle saddle has not yet been announced. 
What do you think of this 3D printed bike seat? Let us know in a comment below or on our Facebook and Twitter pages! Don't forget to sign up for our free weekly Newsletter, with all the latest news in 3D printing delivered straight to your inbox!