Voronoi 3D printed bicycle helmet, safer and lighter?
Published on August 19, 2020 by
Aysha M.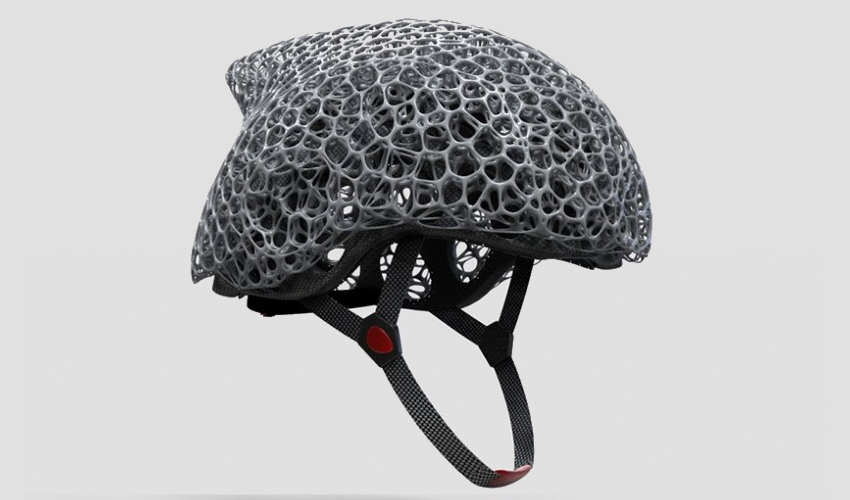 Different kinds of protective helmets are used for various physical activities and sports games. Invented for the first time many decades ago, this type of protective gear is re-developed whenever there is a new technology that is disruptive enough to bring significant improvements to this piece of equipment. Additive manufacturing is the latest technology that keeps inspiring creators from all fields to experiment and upgrade all kinds of products, and protective helmets are not an exception. For instance, we have already written about how 3D printing allowed scientists at University College London (UCL) to develop HEXR, a 3D printed bicycle helmet with cellular structure. There are several more cases, from 3D printed hockey helmets by KAV to glass helmets for American football – additively manufactured protective equipment is gradually becoming the new norm. The latest invention is a 3D printed bicycle helmet designed with unique Voronoi structure.
Developed in Nanjing, China by three designers: Yuefeng Zhou, Zhecheng Xu and Haiwei Wang, this helmet offers better protection and is more lightweight than the traditionally manufactured gear. By combining parametric technique and bionics, the designers were able to achieve an excellent external mechanical system – when hit by an external force, this structure provides better stability. This structure was inspired by Voronoi patterns, which can be found in the structure of an animal bone or turtle shell. Voronoi's web-like pattern characteristics help redirect the external impacts from center to other areas of the helmet, thus enabling a more stable distribution of force.
The Voronoi design is different from a more conventional flake protection structure in its unabridged bionic 3D printed mechanical system. This system makes it possible to achieve a perfect balance of safety and lightness, thus insuring not only better protection, but also comfort. In addition, this model also boasts better air permeability compared to the "standard" bike helmets. The creators of the helmet explain, "The Voronoi structure is a result of natural evolution, which gives the organisms perfect physical performance in aspects of lightness, stability and energy interaction. Thus, we applied this parametric technique into the improvement of helmet design. At the balance of lightness and safety, we hope to provide people with more comfortable, more fashionable, and safer personal protection bicycle helmet."
The main materials used for the creation of the helmet shell are carbon kevlar and fiberglass resin with a polystyrene lining. The final product is going to be available in 3 sizes and in different  colors. The designers believe this helmet to have "organic cool appearance", which is hard to argue with – the visual aesthetic is indeed unique. Perhaps, quite soon, the owners of desktop 3D printers will start printing Voronoi helmets on their own, after all, who doesn't want to be riding their bikes in style?
Finally, it should be noted that the Voronoi bicycle helmet was awarded the A' DESIGN Award for safety clothing and personal protective equipment design category, 2019 – 2020. You can find out more about the project HERE!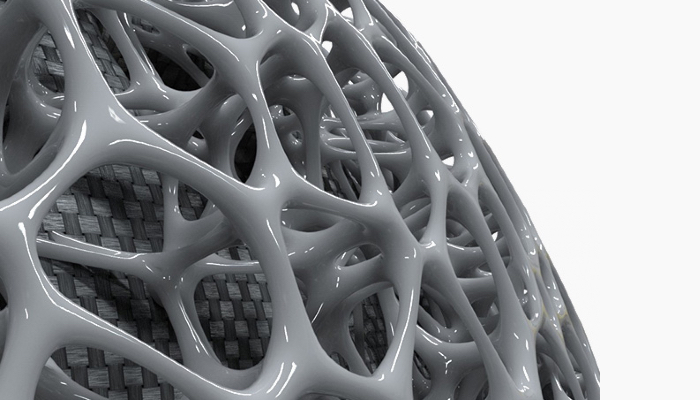 What do you think about Voronoi 3D printed bicycle helmet? Let us know in a comment below or on our Facebook and Twitter pages! Sign up for our free weekly Newsletter, all the latest news in 3D printing straight to your inbox!