A 3D printed bicycle with a futuristic look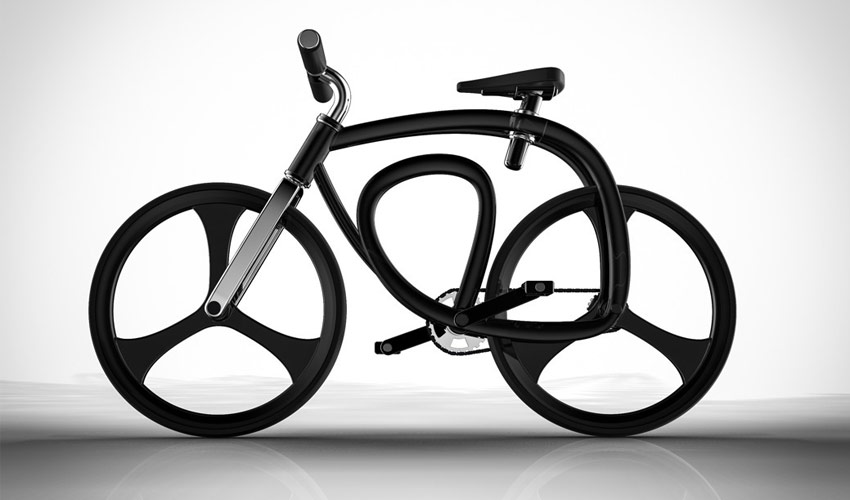 For some time we have been clear that 3D technologies could also impact the cycling industry. Whether manufacturing puncture proof tires or lighter structures. But the design of Steve Jenkins went further this time by proposing a futuristic bicycle completely 3D printed. It gives the feeling of being an infinite loop, as if we could not distinguish the beginning or end of the bicycle. The designer has called his project The Continuous Loop Bike.
A project that shows how 3D technologies offer a new dimension to artistic design. They allow us to go beyond the limits imposed by traditional techniques and open more perspectives in terms of creation. The bicycle fits the logic of the Design for Additive Manufacturing (DfAM) that explores how the pieces can be designed specifically to take advantage of the wide geometric possibilities offered by additive manufacturing technologies.
What advantages does 3D printing offer when creating a futuristic bicycle?
Steve commented: "Completely new design approaches are sometimes strange to see. Unlike engineers, we designers can explore these areas without focusing solely on functionality. However, thanks to additive manufacturing, we can finally give life to these original designs. The frame of this bicycle, for example, can be made in one piece through 3D printing, reinforcing the infinite side of the loop. I hope to bring this project to life!"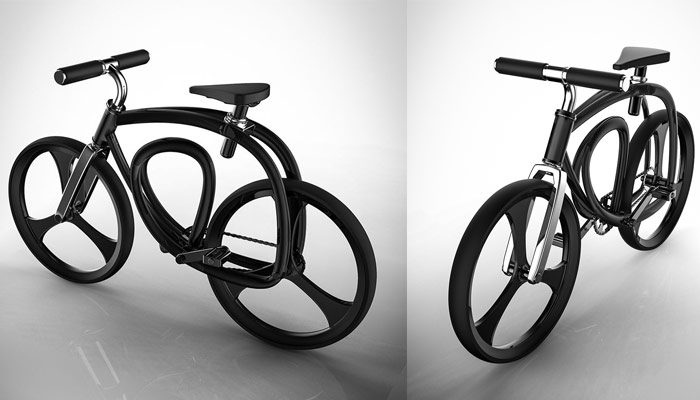 Designer Steve Jenkins said that 3D technologies should be used to create his futuristic bicycle, thus conveying his unique style. He doesn't say more about the preferred technology or the materials that should be used. But mentions that additive manufacturing will significantly reduce the final weight of the bicycle while providing an aesthetic with a vision of the future. An advantage that can be obtained through topological optimization, often used in the aerospace and automotive sectors to improve the performance of produced vehicles. So why not resort to carbon fibre that is as strong as steel but much lighter? In any case, we hope to see this bike on the roads in a few years and enjoy its unique design.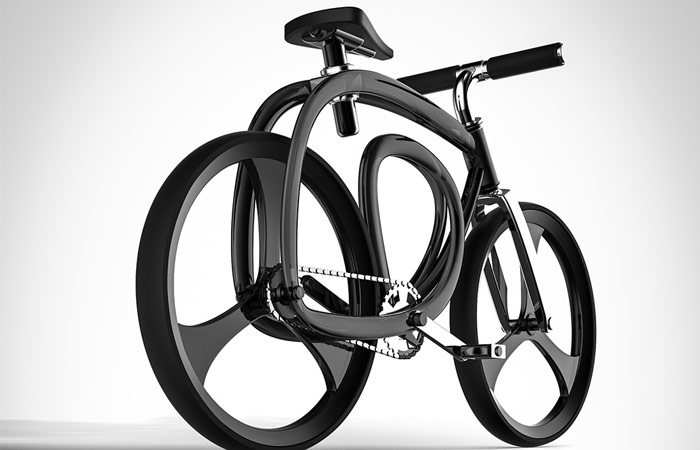 What do you think of the futuristic 3D printed bicycle design? Let us know what you think in a comment below or on our Facebook and Twitter pages! Don't forget to sign up for our free weekly Newsletter, with all the latest news in 3D printing delivered straight to your inbox!