3D-Printed Airless Basketball Features in NBA Competition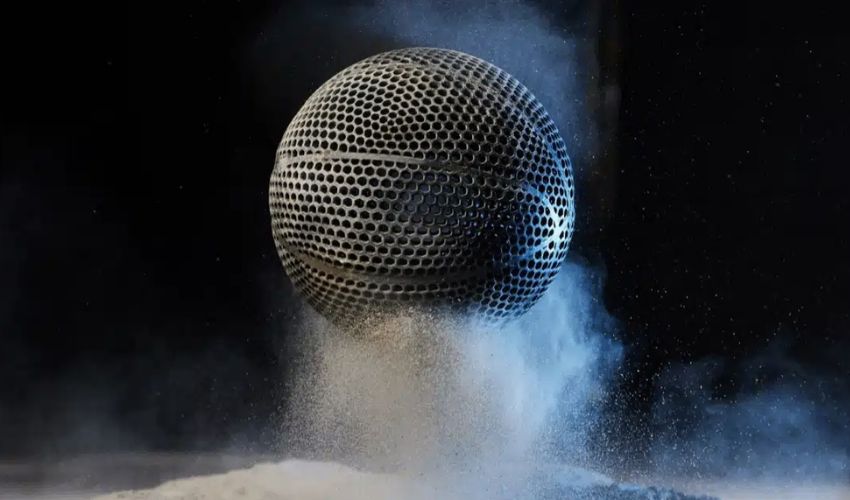 3D printing offers great potential in sport, from the improvement of accessibility by making prostheses designed for exercise, to making high-performance equipment and accessories to help elite athletes win big. In a first, the company responsible for providing the official NBA basketball, Wilson, has created the 'Wilson Airless Prototype', a 3D-printed basketball which the user does not need to inflate before use! THis 3D-printed creation has a surface of hexagonal holes which allow air to pass in and out of the structure.
The team worked with General Lattice, a computational design company, who helped them make the prototype design. Wilson them employed EOS 3D printing to turn the stl file into a printed basketball. As mentioned in the video, they use SLS technology. Finally, the team used smoothing (a type of post-processing which involves making the surfaces smooth and uniform) and DyeMansion dye to penetrate and react with the polymeric surface.
While a prototype, this basketball is by no means just an idea which will not see the light of day. In fact, this ball has already made its debut. On Saturday night (18th February), the ball was used by Houston Rockets winger KJ Martin during the first round of the AT&T Slam Dunk Contest, an annual NBA competition in which players compete to perform the best slam dunks (a type of goal in basketball).
According to Bob Thurman, Vice President of Innovation at Wilson, the firm took care to produce a ball which the user would actually want to use: if the player doesn't want to use the basketball in their sport, it is a wasted product. Kevin Kryziak, Senior Director of R&D, added that the firm strives to use cutting-edge technologies to push the boundaries of what is possible, and to 'change perceptions' of manufacturing and innovation.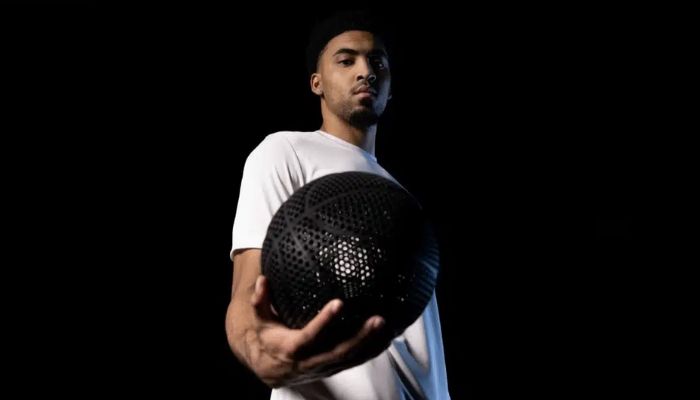 Another key benefit of 3D printing in sport is the ability to make customized devices and equipment. We interviewed startup Personomic, a maker of customized bicycle grips which are optimized to the individual hand. While this example refers to normal sport hobbyists, 3D printing is also used for elite athletes, with the German Olympic luge, bobsled, and skeleton teams benefiting from BMW's 3D printing manufacturing to produce improved sports equipment. Back to the Wilson basketball; while it is currently a prototype, it is certainly an exciting application of the technology. To find out more, you can find Wilson's page HERE. Perhaps someday all basketballs will be 3D printed?
What do you think of this first 3D-printed basketball? Let us know in a comment below or on our LinkedIn, Facebook, and Twitter pages! Don't forget to sign up for our free weekly Newsletter here, the latest 3D printing news straight to your inbox! You can also find all our videos on our YouTube channel.
*All photos credit: Wilson