Could 3D Printed Foods Made With Alternative Protein Sources Like Insects Prevent Food Crises?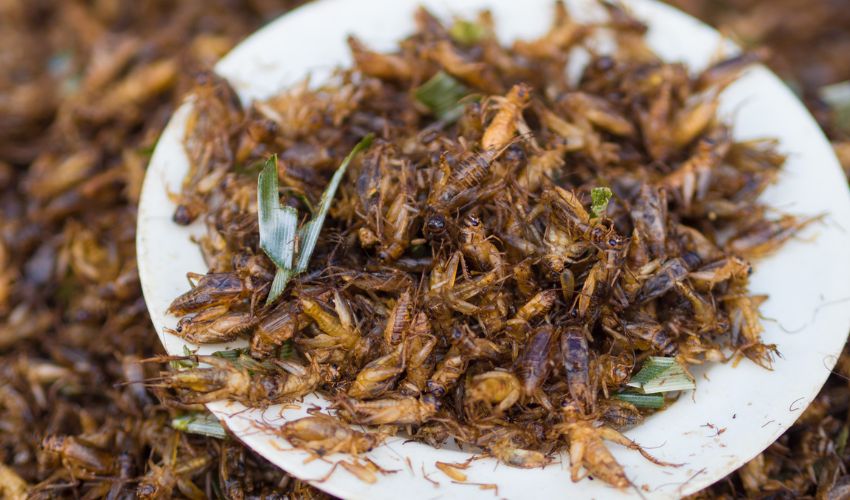 Researchers from the Singapore University of Technology and Design (SUTD) recently introduced a more sustainable 3D food printing approach. By using alternative protein sources including algae, plants, and insects, and combining them with more common nutrient-rich foods such as vegetables, the team is working toward finding a new way to address food supply challenges. The study called 'Systematic Engineering approach for optimization of multi-component alternative protein-fortified 3D printing food Ink' was recently published in the latest issue of the journal, Food Hydrocolloids.
With each passing day, the menacing ecological crisis of our planet is coming closer to the point of no return. And while the sources of the environmental dilemma are also pretty clear to most of us, we tend to not always consider that besides the pollution of nature by plastic waste or emissions from engines, there are many other elements that play a role that need to be addressed at least as urgently as the obvious ones. A good example is the extensive demand for protein-rich food, which is the result of the world's growing and aging population. While many new projects have emerged in the last few years that focus on simply switching animal protein with plant protein, the majority of people still prefer foods that are based on animals. The undesirable effects resulting from that preference are obvious: increased greenhouse gases, land and water consumption of animals and a variety of food supply challenges.
Creating Healthy Meals With Alternative Proteins
A recently introduced study by Singaporean researchers presented a new approach in which 3D printing can be used with alternate protein sources such as algae, plants, and insects to create nutritious and protein-rich meals. Although already established in some parts of Africa, Asia, and South America, the idea of eating insects is something many people in Western countries are most likely to stay away from. The mere suggestion of eating insects is met by the majority of people with negative reactions reaching from mild aversion and discomfort to feelings of horror or disgust, and that is highly unlikely to change anytime soon. What makes the new effort introduced by Prof Chua Chee Kai and his team from SUTD so special is that, by processing and mixing those protein sources with commonly known foods like carrots, it can be turned into much more visually appealing shapes using 3D food printers. Prof Chua Chee Kai explained, "The appearance and taste of such alternative proteins can be disconcerting for many. This is where the versatility of 3D food printing rises to the challenge as it can transform the way in which food is presented and overcome the inertia of consumer inhibitions."
The original idea for the new foods resulted from a collaboration between Prof Chua and his team from SUTD and researchers from Khoo Teck Puat Hospital (KTPH) and the University of Electronic Science and Technology of China (UESTC). Together, the scientists figured out a way to efficiently incorporate the alternate sources of proteins into food inks. After many different approaches, the team settled on a formulation with three specific ingredients – carrot powder, proteins from insects, and xanthan gum. Each of these variables added important properties to the mixture, which resulted in having an optimal material to 3D print different dishes. Although the team has not yet given any information on what exact technology was used and what kind of specific dishes can be created with the new food base, the researchers already started experimenting with other alternative proteins such as soy, spirulina, cricket, black soldier fly larvae, and sericin.
Prof Yi Zhang, the principal investigator at UESTC, is happy with the results and concludes, "Alternative proteins may become our main source of protein intake in the future. This study proposes a systematic engineering approach of optimizing food inks, thereby enabling easy creations and customizations of visually pleasing, flavourful, and nutritionally adequate food enhanced with alternative proteins. We hope our work would encourage consumers to eat more of these unfamiliar, but sustainable food items".
What do you think of these 3D-printed foods based on alternative protein sources? Would you give it a try? Let us know in a comment below or on our LinkedIn, Facebook, and Twitter pages! Don't forget to sign up for our free weekly Newsletter here, the latest 3D printing news straight to your inbox! You can also find all our videos on our YouTube channel.
*Cover Photo Credits: Takeaway via Wiki Commons