3D Hubs and Protolabs Want to Create the World's Largest Manufacturing Package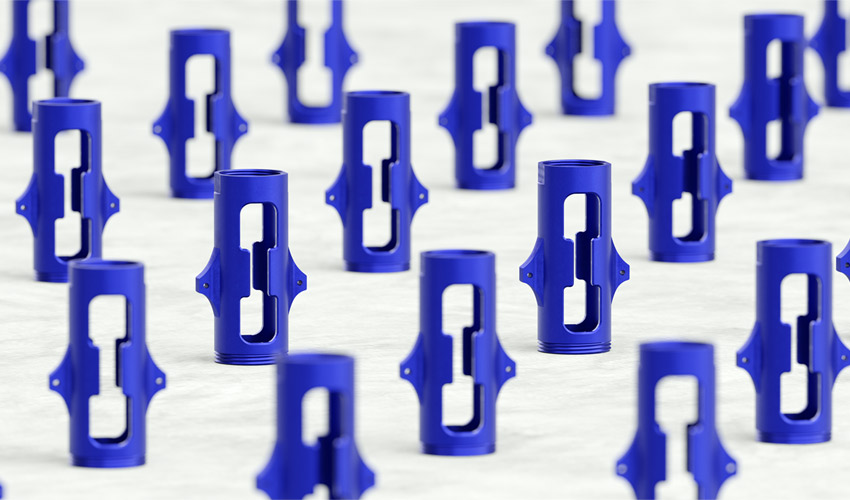 Last January, Protolabs 3D Printing Service announced the acquisition of 3D Hubs online manufacturing service. Launched in 2013, the service has undergone a number of developments over the past few years, starting with a 3D printing platform where customers could directly order and receive the parts they wanted from 3D Hubs employees. After many strategic investments and developments, 3D Hubs has expanded its offering to include subtractive manufacturing solutions, with the goal of offering global customers a broad portfolio of production techniques to meet their needs. The acquisition of 3D Hubs by Protolabs offers new perspectives to the company and together they aim to become the largest manufacturing platform in the world. But what will this acquisition change for the Amsterdam-based company? What are the impacts, in the short and long term, that we will be able to observe? We met with Filemon Schoffer, co-founder and CCO of 3D Hubs, to find out more.
3DN: How would you describe 3D Hubs' journey since its launch in 2013?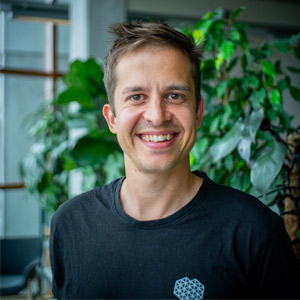 It has been an exciting adventure since the company's inception! 3D Hubs has changed a lot in the last eight years. We started as a peer-to-peer 3D printing platform – we delivered orders to customers on our bikes ourselves – and we have become the largest 3D printing network in the world. In 2018, we expanded our offering to include CNC machining and began looking at the manufacturing landscape as a whole, moving to a B2B "manufacturing as a service" (MaaS) platform.
We invested heavily in our platform and later also added injection molding and sheet metal to our service offerings. We then focused on developing our network of leading manufacturing partners, which today includes more than 240 facilities on 4 continents, followed by 3D Hubs' warehouses in Chicago and Amsterdam for internal quality control and customs clearance.
All of this has created a seamless experience for ordering custom parts, either locally (faster, but more expensive) or abroad (more competitively priced, but slower).
This strategy paid off in early 2020, as we were able to continue producing parts for our customers despite the supply chain disruptions caused by the pandemic. It is now time to move on to the next chapter with Protolabs. By combining our two companies, our goal is to create the largest manufacturing portfolio in the world.
3DN: How do you see the evolution of the 3D printing market in recent years?
From our point of view, we have seen the market move from the production of prototypes to an increasingly reduced production of functional finished parts. We are regularly seeing larger orders for 3D printed parts and the continued growth of HP's MJF technology reflects this trend.
3DN: What is the future of 3D Hubs with its recent acquisition by Protolabs?
By integrating the offerings of 3D Hubs and Protolabs, we give our combined user base access to increased design complexity, tighter tolerances, additional finishing options, more materials and a wider range of pricing and lead-time options.
3D Hubs excels at providing a seamless experience for overseas production; complex parts and low volume production at very competitive prices. Protolabs is by far the fastest manufacturing service in the world. Together, we will be able to support engineers better than ever before.
3DN: What has the acquisition process been like over the last few months?
It was a really positive experience. The more we talked to Protolabs, the more we realized that we had the same vision of what manufacturing should look like in the future. We both want engineers to be able to order custom parts and low-volume production runs as easily as possible.
3DN: What does this change in terms of operation for 3D Hubs?
In the short term, the two companies will continue to operate independently, while working together to develop a solid integration plan that will allow us to best serve our customers. However, we will be able to implement winning synergies as we go along. Faster turnaround times will be available through our platform, made possible by the manufacturing facilities owned by Protolabs. In the future, we plan to significantly improve our injection molding service, taking advantage of Protolabs' proprietary digital approach and 20 years of experience in various molding technologies.
3DN: Any last words for our readers?
Since the creation of 3D Hubs, our mission has always been to enable engineers to innovate and create revolutionary products. I am truly convinced that partnering with Protolabs will allow us to provide these creative minds with the super powers they need to turn their industries upside down. Feel free to visit our official website to learn more HERE!
What do you think of the merger between 3D Hubs and Protolabs? Let us know in a comment below or on our Linkedin, Facebook and Twitter pages! Sign up for our free weekly Newsletter here, the latest 3D printing news straight to your inbox!