3D Evaluate: Assessing industrial 3D printing solutions, and more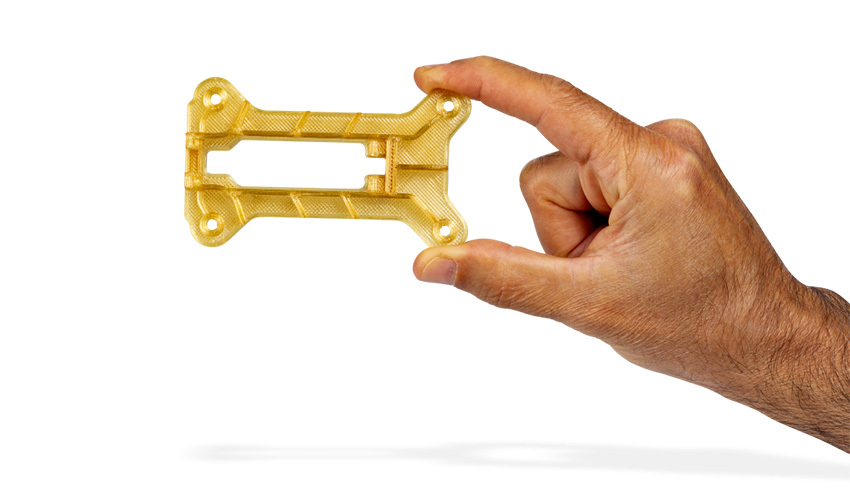 Founded by Gil Lavi, a veteran of the additive manufacturing field, 3D Alliances is a successful consulting firm that focuses on helping startups in the 3D printing domain. After the COVID-19 crisis hit the world, the company realized that the additive manufacturing sector needs a solution to cope with the new obstacles in buyer-vendor communication, as the trade shows and other interactions are being cancelled or limited. Therefore, recently, 3D Alliances launched a new platform called 3D Evaluate, aiming to reduce the communication gap between buyers and sellers of industrial 3D printers. How exactly does it work? We were curious to learn more about 3D Evaluate, its applications and benefits. Thus, we decided to discuss the new solution with Gil Lavi, Founder and CEO.
1. Can you present yourself and tell us about your activity within the 3D printing sector?
I'm in the printing industry for over 25 years, worked for HP & Kodak from 1995-2005 in their digital 2D printing divisions. Joined Objet in 2006 as a direct sales manager in Israel. In 2008 I moved to Objet GmbH to help the company build and manage the European channel network. After the merger with Stratasys in 2012 I moved to manage the company's strategic accounts in Europe. In 2015 I left the company after 10 great years. In 2016 I decided to contribute my experience with innovative 3D printing start-ups and founded 3D Alliances as a consulting company with a core activity of helping innovative start-ups with setting and managing their global channel networks. The companies I have worked with include BigRep, XJET, Essentium, Xact Metal & PostProcess. Along the way we added two additional services – access to funding and recruitment of sales talents. We are a group of 6 people in the team, 4 are ex-channel managers and 3D printing experts from Stratasys, 3D Systems, SLM, Materialize and Siemens.
2. Why did you decide to launch 3D Evaluate?
When the COVID-19 crisis emerged and public trade shows were cancelled across the world, we identified a big gap that was created between buyers of industrial 3D printers and sellers – the OEM's/Vendors. Trade shows and conferences are the ideal place for both sides to meet for business: for the vendors it's the ideal place to meet potential customers, and for the buyers such events are a great opportunity to meet with vendors face-to-face, see their printers in action and examine 3D printed parts. Since these events are not taking place these days, and this will be the case for the foreseeable future, we decided to fill this gap with offering the buyers and the vendors an online platform to meet and interact. Buyers of 3D printers could examine and compare different vendors in specific solution categories, and vendors could find and interact with potential buyers for their products.
3. Can you explain in concrete terms how the 3D Evaluate platform works?
We believe the key element for buyers in evaluating and comparing competitive technologies/products, besides technical specification, is to examine the actual 3D printed parts. Let's take as an example a buyer that is looking for an advanced FDM 3D printer that is capable of printing high-thermoplastics materials such as PEEK and ULTEM. Once he lands on 3D Evaluate, he can find different vendors of these printers and as a first step compare the technical specifications of their products. If he chooses to move to the next step in his comparison process, he could apply for a 3D printed sample kit that includes one 3D printed sample part produced by each vendor made from PEEK, ULTEM, PEEK-CF etc. After applying, we make contact with the buyer to better understand his needs, and if we feel he is mature enough in the buying process and has the budget for it, we ship him for free the sample kit that lands in his hands within a few days. This would be his first step in comparing the parts' quality, accuracy, and get his first impression. If he chooses to, he can move to the next step which is sending us his 3D benchmark file to be printed on the printers of each vendor with his chosen polymer. Once having all the parts in his hands, this will be the most critical step for him to see which one of the vendors seems to provide the best results. At this point, if he would like to move forward with the purchasing process, we connect him to his chosen vendor or local reseller to complete the process. This way, the interaction between the buyer and the vendor starts when the buyer has already completed his evaluation process.
4. Who do you expect will use such a service?
Firstly, the vision of 3D Evaluate is to be an objective hub for all 3D printers' buyers to examine and compare all leading technologies/vendors of industrial 3D printing systems – FDM, SLS, SLA, Material Jetting, etc. Since we simplify the evaluation process for buyers, we expect that prior to taking a decision regarding which product to buy, they will use our service to manage the process easily and efficiently. They can choose to do it on their own, handling the process separately and directly with each vendor, but when using our service for free (besides the benchmark printing and shipping process), they will shorten the duration of evaluation phase to the minimum, and will be able to enjoy the support of a third party platform and it's team throughout the process.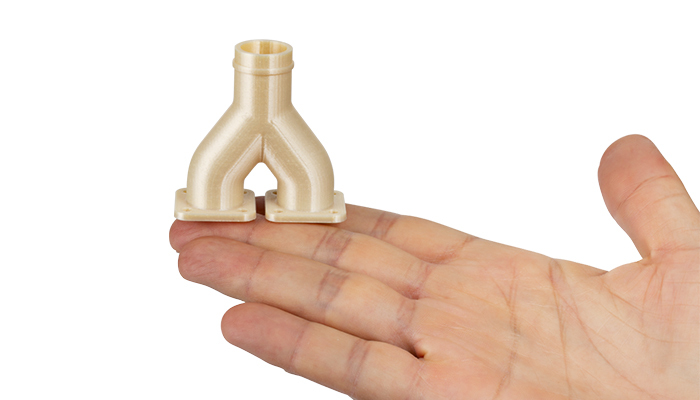 5. Can you tell us more about the "conventional" process when buyers choose an AM system? Are there additional benefits to evaluating industrial 3D printers the 3D Evaluate way?
Good question. Basically, the conventional way includes five major steps:
1. Going online to search and find leading vendors with mature products and established reputation in the industry.
2. Comparing the products of competitive 3D printer vendors – mostly technical specifications and pricing.
3. Making first contact, separately, with the vendors/their sales partners to ask questions, and set a meeting at a trade show/showroom to see the printers in action.
4. Examining 3D printed sample parts; Printing their own benchmark parts of competitive printers.
5. Comparing 2-3 leading vendors, concluding and choosing which 3D printer to buy.
Meanwhile, the 3D Evaluate way offers several benefits that significantly simplify and shorten buyers' evaluation process, all under one online platform:
1. Find and compare leading vendors, some of which they were not familiar with before.
2. Save the time on interacting separately with each vendor on product's specs, sample parts and benchmark printing requests.
3. Use an objective platform to manage remotely an effective evaluation and comparison process.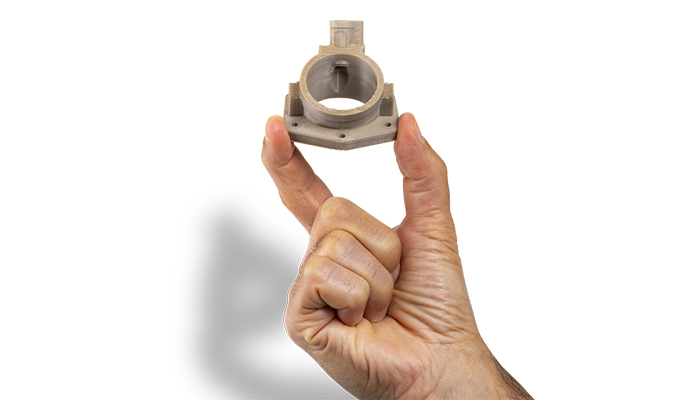 6. Any last words you would like to share with our readers?
Since 3D Evaluate aims to offer buyers an opportunity to find and compare leading vendors of industrial 3D printing systems, it's important for us to emphasize that we don't just add 3D printer manufacturers upon their request. They must meet several criteria, so that 3D Evaluate can ensure that buyers interact with professional and reliable vendors. For this, we do our own research on the vendors, checking with end users and resellers what is their experience using their products. Another aspect that 3D Evaluate will focus on is providing the customers an educational content about the different 3D printing technologies, materials and most importantly, about the possible applications. For example, when to use PEEK to produce metal replacement parts and what are the benefits of doing so.

You can find out more about 3D Evaluate HERE! What do you think about this platform? Let us know in a comment below or on our Facebook and Twitter pages! And remember to sign up for our free weekly Newsletter, to get all the latest news on progress, research and more entrepreneurs in 3D printing send straight to your inbox!