3D Daily Show #2: Industrial 3D Printing Materials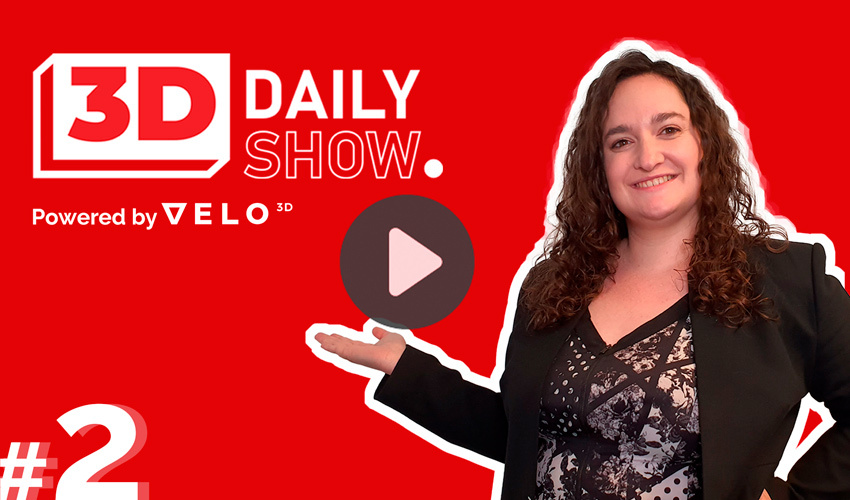 For the 3D Daily Show #2, we took a look at industrial 3D printing materials and tried to understand how they can improve production performance. We walked the aisles of the show to find out which materials were the most innovative, from silicones to powders to filaments. Follow our team at Formnext 2022 and don't forget to sign up for our dedicated newsletter so you don't miss anything!
For this 3D Daily Show, we met with Elkem Silicones, a silicone manufacturer with over 70 years of experience. It has recently developed a range of silicones for additive manufacturing, convinced of the opportunities offered by the technology. Its materials are compatible with the Liquid Desposition Modeling extrusion process. The group is now meeting the needs of various industries such as medical, automotive, cosmetics and aerospace. In the video, Kartsen Schlichter, Business Development Manager at Elkem Silicones, introduces us to the new materials developed by the company and the possibilities they offer to the industry.
We then went to LEVHOSS, a chemist that has developed a range of materials for additive manufacturing. In particular, they have launched flame resistant powders thought for the needs of the rail industry. In the video below, Dr. Stefan Schulze, Director 3D Printing Materials and Marketing at LEHVOSS Group, explains the properties of their materials.
Finally, our startup of the day is ALPHA POWDERS who has developed a range of polymer powders for selective laser sintering processes. Its process allows to improve the density of powders. Its CEO and founder, Dominik Zdybal, tells us more about this innovative technology.
What do you think of the materials presented in the 3D daily show #2? Let us know in a comment below or on our LinkedIn, Facebook, and Twitter pages! Don't forget to sign up for our free weekly Newsletter here, the latest 3D printing news straight to your inbox! You can also find all our videos on our YouTube channel.