3D Daily Show #1: New Additive Manufacturing Solutions for a Digital Industry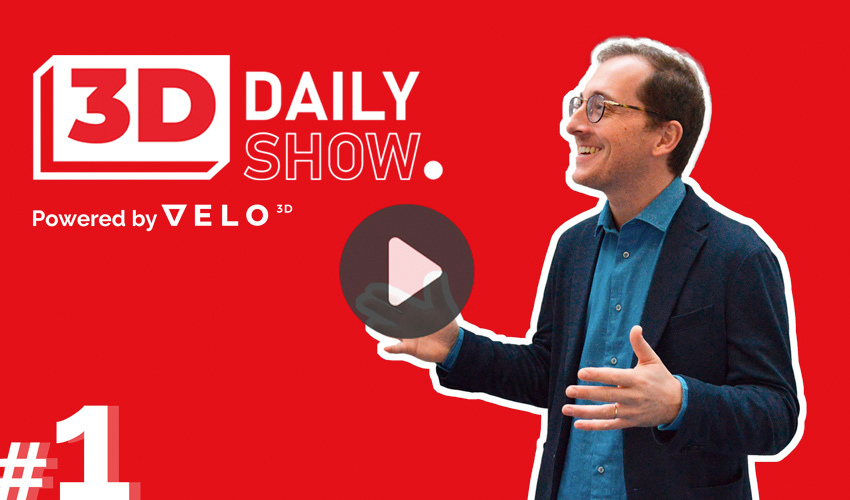 Formnext 2022 opened its doors yesterday morning and the 3Dnatives teams is there on scene, going behind the scenes of the event and allowing you to follow all the news of this world event direct from your home! Every morning, you will be able to watch our short report of the day and meet different exhibitors of the show. And for this first episode of our 3D Daily Show #1, we took a closer look at the new solutions of the market which are allowing users to move towards an even more digital and accessible industry everywhere in the world.
This time, we met with Formlabs, a company that is expanding access to digital manufacturing so that any user can produce all kinds of parts. Headquartered in Somerville, Massachusetts, with offices in Germany, Japan, China, Singapore, Hungary, France, and the United States, Formlabs develops professional 3D printers of choice for engineers, designers, manufacturers, and decision makers around the world. Through a continued commitment to innovation, Formlabs has become the largest supplier of professional 3D printers based on stereolithography and selective laser sintering processes.
We also spoke with industrial 3D printer manufacturer Markforged. The company is behind the "Digital Forge," a platform of printers, materials and additive manufacturing software, with which Markforged hopes to achieve a technology-driven manufacturing transformation that includes commercial solutions. We spoke with Doug Kenik, Principal Product Manager – Strategy of Markforged, in particular to learn more about their new software releases and specifically the simulation features.
Last but certainly not least, the 3D Daily Show is also an opportunity to meet startups that are present in additive manufacturing. We met Rivelin Robotics, a startup that has imagined a robotic post-processing system, requiring no human intervention. It won the Start-Up Challenge organized each year by Formnext.
We will see you tomorrow for 3D Daily Show #2! In the meantime, be sure to share your comments on the different exhibitors of our 3D Daily Show #1 in the comments of the article or on our LinkedIn, Facebook, and Twitter pages! Don't forget to sign up for our free weekly Newsletter here, the latest 3D printing news straight to your inbox! You can also find all our videos on our YouTube channel.