14Trees Plans to Make 52 3D Printed Houses in Kenya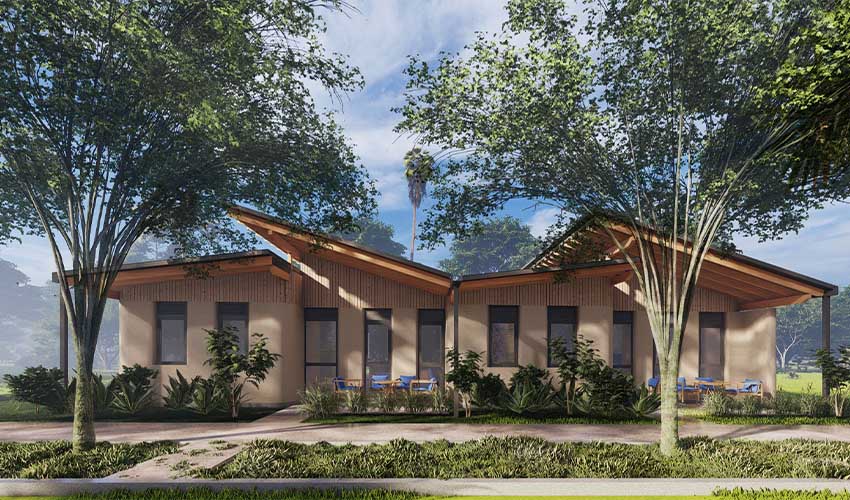 According to many estimates, the world will face a significant housing shortage by 2030. With a growing global population, increasingly difficult to acquire building permits and necessary environmental standards, many countries are looking for solutions to this worldwide problem. And Africa is no exception. In Kenya, in an attempt to limit the impact of this shortage, 14Trees, a joint venture company between Holcim, a global leader in sustainable construction solutions, and CDC Group, the UK Government's impact investor, has decided to launch Africa's largest 3D printed affordable housing project. Called Mvule Gardens, the neighborhood will consist of 52 houses built using additive manufacturing.
This is not the first time 14Trees has used technology in Africa. Just a few months ago, earlier this summer, the company 3D printed a school in Malawi to address the huge classroom deficit in the African country. Located in the Kenyan town of Kilifi, Mvule Gardens is part of the "Big 4" program to increase affordable housing. Jan Jenisch, CEO of Holcim, commented: "We are excited to be building one of the world's largest 3D printed affordable housing projects in Kenya. With today's rapid urbanization, over three billion people are expected to need affordable housing by 2030. This issue is most acute in Africa, with countries like Kenya already facing an estimated shortage of two million houses."
The 3D printed neighborhood from 14Trees
To build the 52 homes, 14Trees is using the BOD2 printer provided by renowned 3D printing and construction company COBOD. Already used many times, COBOD's 3D printer has built a three-story building in Germany as well as several homes in the United States. It is capable of building structures up to 10 meters long and wide and the BOD2 would also be a viable alternative to limit environmental damages. According to 14Trees, the carbon footprint would be reduced by 50%.
As far as materials are concerned, one of the latest material ranges developed by Holcim was chosen. Called TectorPrint, it gives printed walls the strength needed to support the load of housing. This 3D printable dry mortar also helps to reduce the environmental footprint of the project. As with the construction of the school in Malawi, 14Trees is helping countries facing housing and infrastructure shortages through additive manufacturing. You can find out more about the project in the video below and at 14Trees website HERE.
What do you think of Mvule Gardens? Let us know in a comment below or on our Linkedin, Facebook, and Twitter pages! Don't forget to sign up for our free weekly Newsletter here, the latest 3D printing news straight to your inbox! You can also find all our videos on our YouTube channel.
*Cover Photo Credits: 14Trees